As the coronavirus makes its way to Argentina, staff at Recoleta Cemetery are taking preventative measures to ensure everyone's health & safety. As of 13 Mar 2020, the cemetery is CLOSED until further notice to all tourists. Below are two official communiques from Recoleta Cemetery: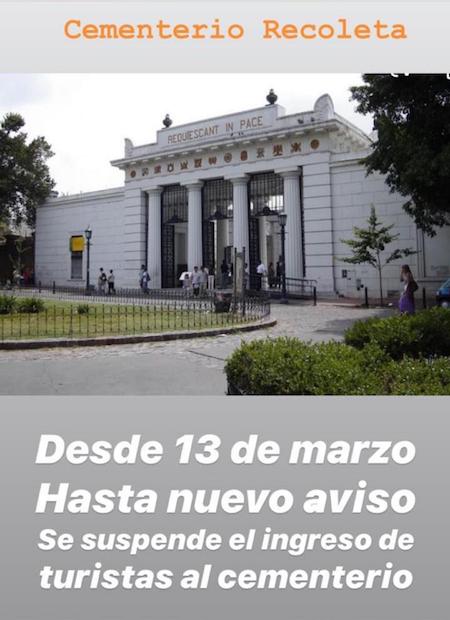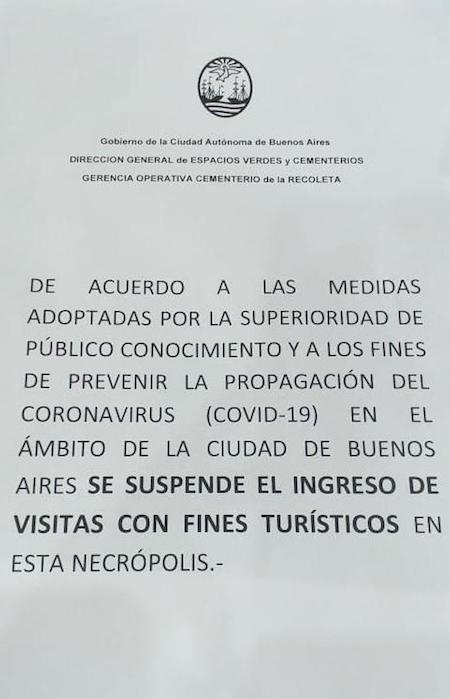 We'll let you know when they reopen, but in the meantime feel free to take a virtual visit by scanning through over 550 posts on this blog. More important: stay healthy & respect recommendations by health care officials. Recoleta Cemetery will be waiting for you when this health emergency ends!
Update (Dec 2021): Recoleta Cemetery is now open for all visitors & with regular hours of operation!
Leave a Comment