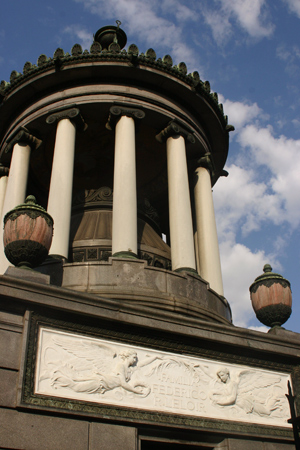 Family founder Federico Augusto Rufino Leloir Bernal possessed a large land fortune along the southern coast of the Buenos Aires Province. He & his wife traveled to Paris in 1906 for medical reasons, but unfortunately Federico passed away. One week later, Luis Federico was born… the last of five siblings.
Luis Federico Leloir without doubt became the most famous member of the family. His 1949 discoveries in biochemisty led to a Nobel Prize in 1970. Leloir & his team were the first to identify nucleotide sugars which are instrumental in accumulating energy stores in the human body: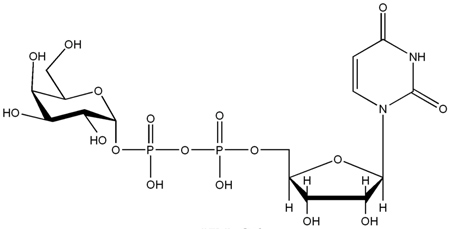 Ten years after his initial discovery, Leloir found that nucleotide sugars are responsible for transferring sugars to molecules which grow to an immense size & become glycogen… seemingly endless chains of glucose waiting to be broken down to provide energy: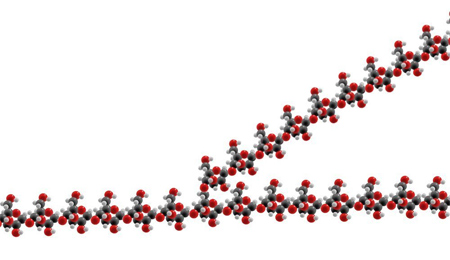 As his studies progressed, Leloir proved that human biosynthesis is not merely a reversal of breakdown, as had been assumed earlier. On the contrary, they are distinct processes. Leloir's principle was also shown to be valid with proteins and nucleic acids, leading to discoveries about organ donor rejection & lactose intolerance. Leloir passed away in 1987, five years after receiving a cross from the French Legion of Honor.
The family vault, built in 1906 with opulent Art Nouveau decoration, is one of the tallest in the cemetery: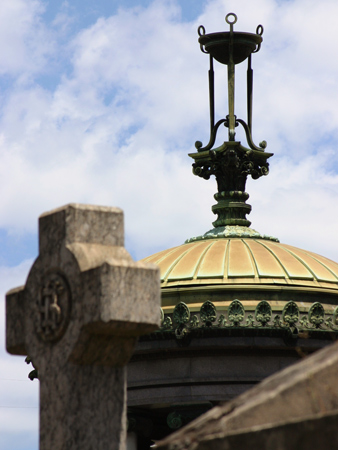 What distinguishes the mausoleum are its mosaics. The underneath side of the dome is decorated with an image of Christ surrounded by angels. The mosaic can be seen from the interior of the mausoleum through a skylight… Christ appears dramatically overhead: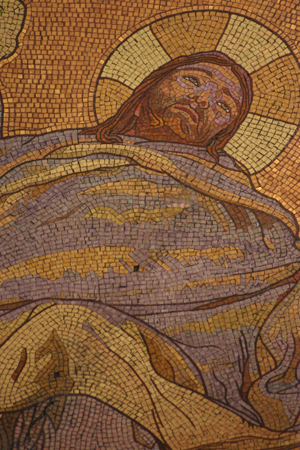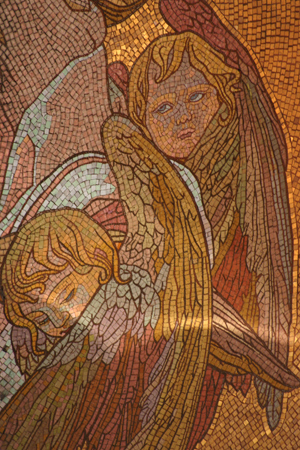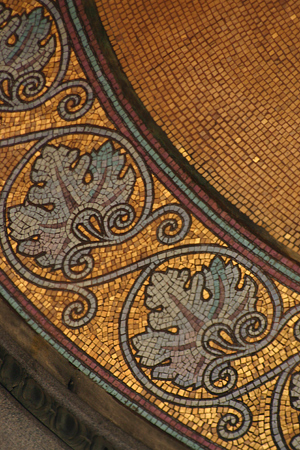 The interior is also lavishly decorated with mosaics & Art Nouveau imagery… press your nose to the glass for a look inside: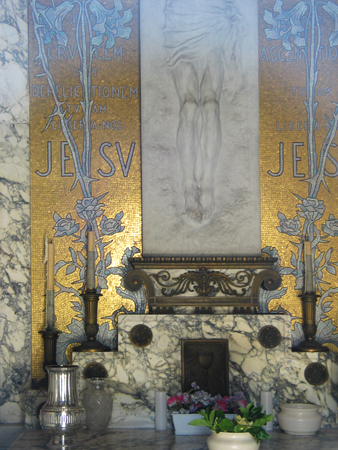 Leloir also has one other claim to fame: the invention of a condiment. He came up with salsa golf at the Golf Club at the seaside resort of Mar del Plata. Basically a combination of mayonnaise & ketchup, it remains a popular, non-spicy alternative to cocktail sauce & a key ingredient of a local salad made with hearts of palm.
Like Art Nouveau? Learn about the architects of the era, their individual styles & what makes Art Nouveau in Buenos Aires so unique with a 33-page guide from our sister site, Endless Mile.
Update (27 Aug 2022): The Centro de Documentación e Investigación de la Arquitectura Pública (CeDIAP) has made thousands of images available online that could only be consulted previously by appointment. Among these are three blueprints for the Leloir family museum by French architect Albert Desiré Guilbert. For more of his works in Buenos Aires, see the comprehensive blog by Alejandro Machado, Arquitectos Franceses en Argentina.