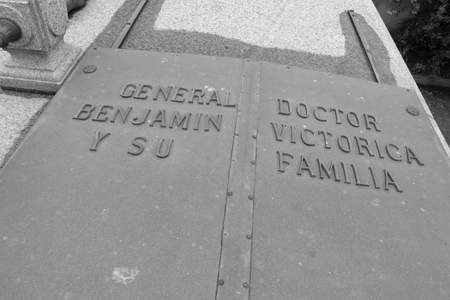 Born in 1831 in Buenos Aires, Benjamín Victorica began a career in law… but after graduation went to work for the military of Juan Manuel de Rosas instead. The change seemed to suit him well, as he was staunchly anti-Urquiza. Victorica even wrote disparaging verse about the leader of the Confederación & famously called him apóstata maldito or "damned turncoat."
After the defeat of Rosas in the 1852 Battle of Caseros, Urquiza personally requested to see Victorica. They became good friends almost immediately with Victorica even marrying Urquiza's daughter, Ana Dolores, in 1857. Definitely a change of heart!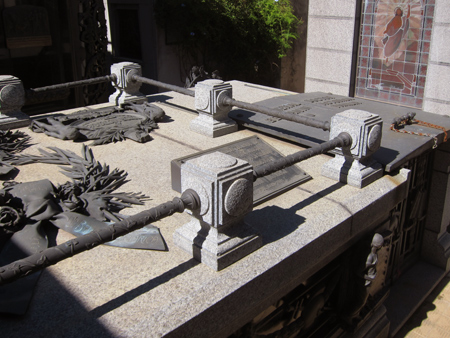 Victorica decided to stay in the new national military & served as Urquiza's personal secretary. His rise in power continued when named Minister of War by President Derqui in 1860, followed by a term as Senator, working for the Department of Education & even taught law classes.
Under Roca's presidency, Victorica once again was named Minister of War & helped establish Argentine outposts in Tierra del Fuego. But his most infamous legacy was leading the campaign against the indigenous tribes in the Chaco region. Winning the conflict, Victorica raised the Argentine flag… topping the mast with the bloody head of Yaloschi, the Toba chief who fought Victorica's troops.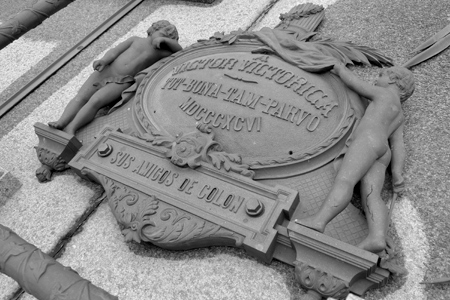 Various other offices occupied Victorica—not the least of which was Chief Justice of the Supreme Court—until he passed away in 1913. This crypt has also been used by Victorica's seven children… tucked away in a quiet corner of the cemetery & covered with symbols of law & military service.
Leave a Comment