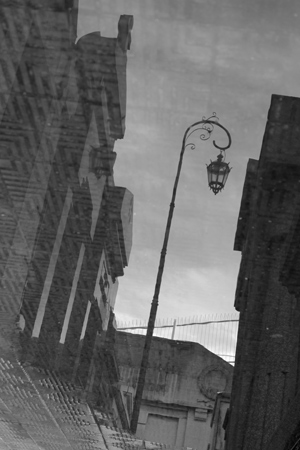 Time to celebrate… and take a look back. Honestly I don't know how I managed to arrive at 500 posts about Recoleta Cemetery!
But it's been a labor of love. I still remember my first visit to the cemetery in March 2000… wandering everywhere just to find Eva Perón's tomb. In fact, the beauty of the place distracted me so much that I forgot about Evita until a few visits later! After moving to Buenos Aires, I developed a successful tour of the cemetery & had a crazy idea to map the entire place. Yep, I counted every single tomb, crypt, mausoleum, & cenotaph. Whew.
This blog came about in 2007 to help market that map but soon took on a life of its own. Despite a couple of long breaks & an extended stay in Australia, AfterLife continued to grow & gained readership… there's no other English-language source like it. The map later transformed into a PDF guide & then an iPhone app with the birth of Endless Mile. Below are a few stats about this interesting journey:
—————————————————
First post: 03 Oct 2007
Total # of posts: 500
Total word count: over 110,000 or about the size of a novel
Readership: averages between 4,500 & 5,000 unique visitors per month, about 300 per day. Amazing for a blog about a cemetery
Most comments: Liliana Crociati de Szaszak (currently 107)
Total number of photos posted: over 1,600… & only a few used elsewhere online without my permission!
Number of bilingual posts: currently 155, or 31%
People guided since 2003: just under 1,000! Remarkable since my groups average between 2-6 people. This number also includes maps & guides sold online.
—————————————————
Here's the big news: today & today only I'll give away a free copy of the PDF guide to anyone who sends me their email address (robert AT recoletacemetery.com). Not only will this help spread the word about Recoleta Cemetery, but it gives everyone a chance to test drive an Endless Mile guide.
Thanks for everyone's continued support!
Update: As of Aug 2015, the iPhone app is no longer for sale. And unfortunately the plug-in to toggle between Spanish & English text does not work with recent updates of WordPress… the mega-project of a bilingual website will have to wait a bit longer.
2 Comments