Although the cemetery really shines on a pleasant day, don't let ominous weather postpone a visit. In fact, cloudy skies add a special touch… it is a cemetery after all: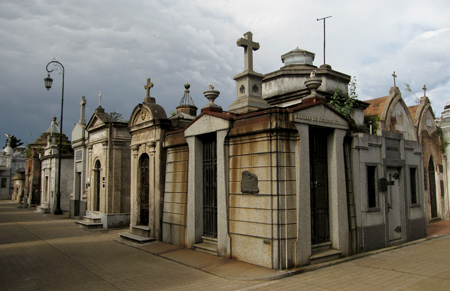 Sometimes the sky itself can be just as interesting. Darken the foreground to add a little spookiness: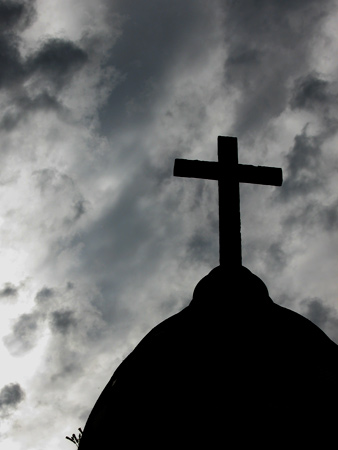 Cloudy days are wonderful for photographers since direct light washes out a lot of detail in this sea of concrete, granite & marble. Set your camera on black & white mode for better shots if you can't return another day.
Leave a Comment