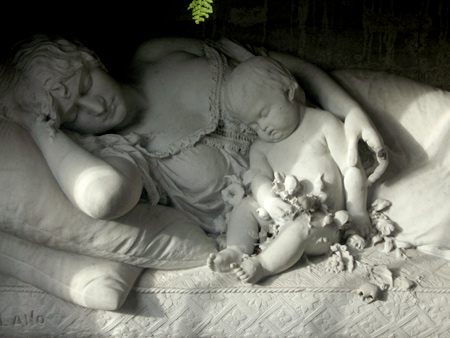 Inside this small tomb is a beautiful sculpture from Milan, placed on the floor along the back wall. Stoop down to get a better view of the marble masterpiece, & note the embroidery of mom's evening gown, her slightly fallen breasts, & the detail of the mattress. According to Buenos Aires Nos Cuenta #13, the structure originally belonged to the Viviani-Rossi family who obviously had a lot of money & very good taste.
Update (08 Feb 2012): Good to debunk another bit of misinformation. Wherever Buenos Aires Nos Cuenta obtained their info, they are incorrect. An extensive amount of the Witcomb Collection, taken at the end of the 19th & beginning of the 20th century, is now available online. Photo #372 shows the statue in the same location as today but as part of a larger mausoleum belonging to C.A. Cranwell.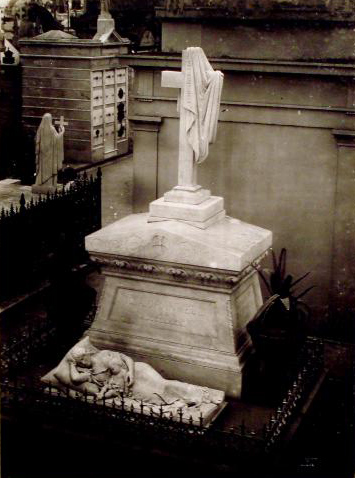 This south-facing sculpture is best viewed in late afternoon when the setting sun reaches inside. Large glass panels make flash photography awkward, so natural light is the best option.