One of my favorite photo tricks in Recoleta Cemetery is incorporating exteriors & interiors in the same image. Stained glass windows become great focal points when combined with the reflection from the vault door. Here's an example: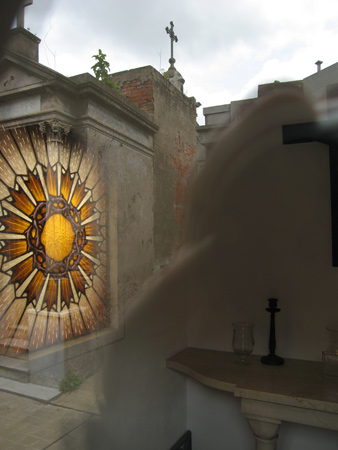 By focusing on the stained glass with the correct lighting, a compound image is easy. In the next pic, an illuminated María looks down on a tourist with a map: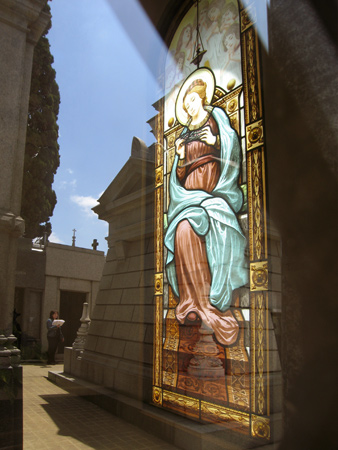 Or Jesus is taken down from the cross… like the one in the background: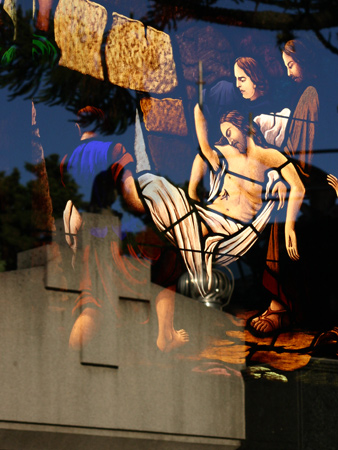 A combination of exteriors can be interesting as well: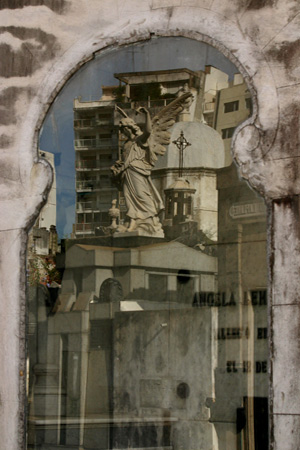 To take photos like these, adjust your vision when looking inside vaults. Sometimes the reflection is more rewarding than the interior itself. They can be everywhere from a pool of water to black granite.