During my first visit to Buenos Aires in March 2000, I was like every newbie in town. I wanted to see where Eva Perón was buried… assured that seeing her tomb would spark some kind of epiphany. The only problem was that there was no map to guide me. I could have asked anyone, but I challenged myself to find Evita on my own. It took me FOUR visits to the cemetery until I finally stumbled upon the site. At least I got a good overview of the cemetery while awaiting that discovery.
After moving to Buenos Aires at the end of 2000, I rarely visited the cemetery. I didn't know what to make of it, nor did I really understand its importance. In July 2003 I noticed a map had finally been posted at the entrance gate. Hand-drawn with 85 spots to visit, it was hardly impressive or practical. But it was better than nothing: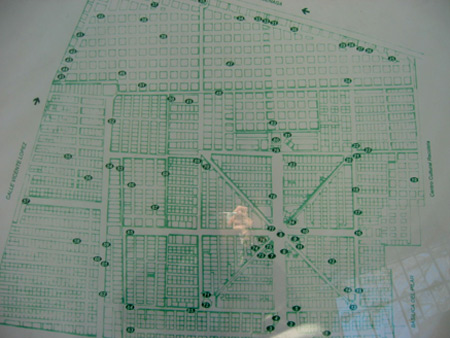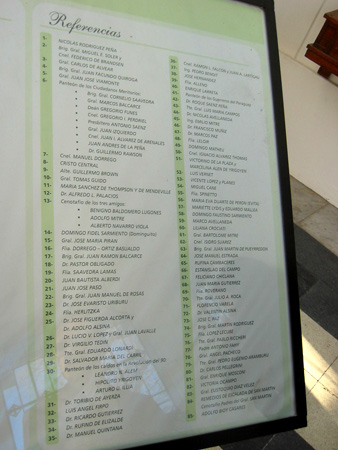 I was beginning to realize that something had to be done…
Read the complete story in the following posts titled "map development": Part 2, Part 3, Part 4, Part 5, Part 6 & Part 7. Good news! The PDF guidebook is now available.