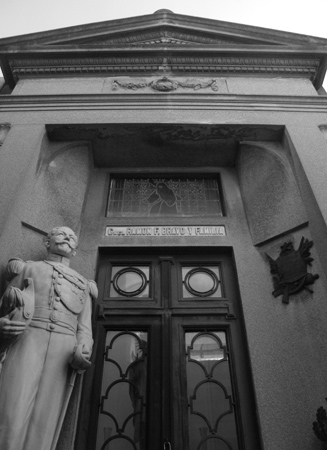 With so many well-documented leaders buried in Recoleta Cemetery, finding a family mausoleum with little trace in public records is rare… but such is the case of Coronel Ramón F. Bravo. Tucked down an alley not far from Eva Perón, few tourists see this wonderful —if shortened— statue of Bravo decked out in full military regalia: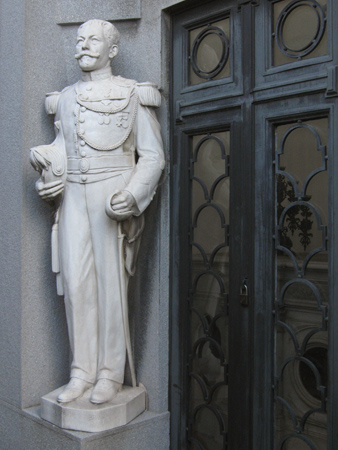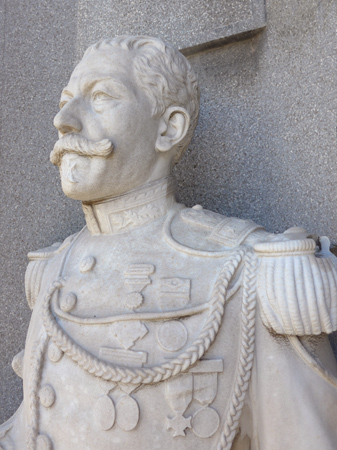 Signed & dated 1931, the statue is the only work in the cemetery by art critic, painter & sculptor Vicente Roselli. Just like Bravo, Roselli has also faded from memory… most likely due to the theft of his most visible sculpture in Buenos Aires. Titled "Adolescence", the life-size male nude stood in Parque Chacabuco from 1928 until 1978. The military dictatorship bulldozed through many parts of the city to make room for highways, & the park lost much of its elegance & artwork. Later rescued from a warehouse, the sculpture decorated Plaza Palermo Viejo until its theft in 1991. Probably melted down for scrap, no one knows what really happened: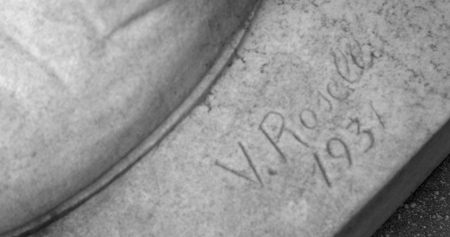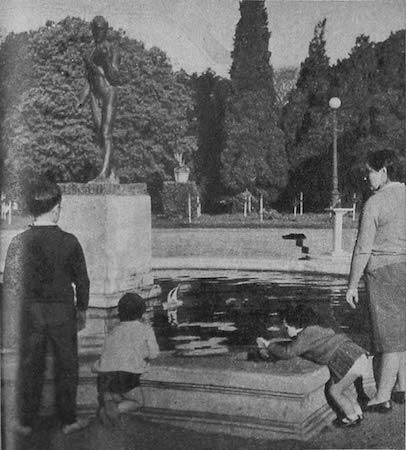 The little we know of Coronel Bravo's life comes from the beautiful plaque that sits opposite his statue. Born in 1850, he saw plenty of military action during the war against Paraguay as well as campaigns in Entre Ríos during a complicated civil war. He passed away in 1915: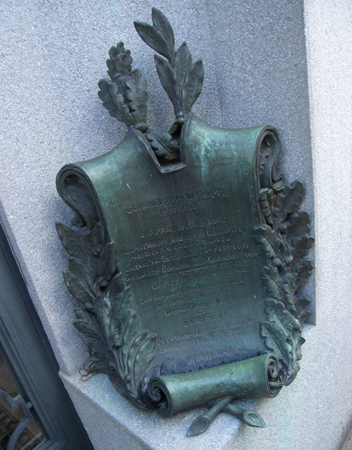 An internet search turned up a few interesting but random facts: Bravo helped administer the 1904 census (screen capture below), & he seemed to be involved in some aspect of education in Buenos Aires. A residence located at Avenida Santa Fe 5217 put his family right by what would later become the Ministro Carranza subway station.

With such a large, beautiful mausoleum plus a statue by an important artist, surely there's more to Coronel Bravo's life than we've been able to uncover. If anyone has additional information, please share it with us here. We love a good mystery, but we also enjoy solving them!