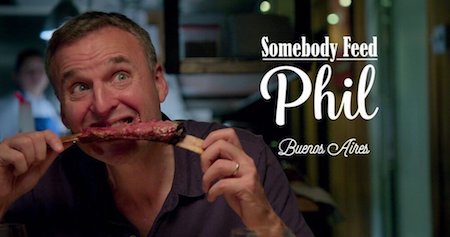 Although not fans of Phil Rosenthal, we're very pleased he took time to visit Recoleta Cemetery. As part of the Netflix series "Somebody Feed Phil", episode 3 of the second season took him to Buenos Aires. The cemetery even becomes the main image of the city on Rosenthal's website: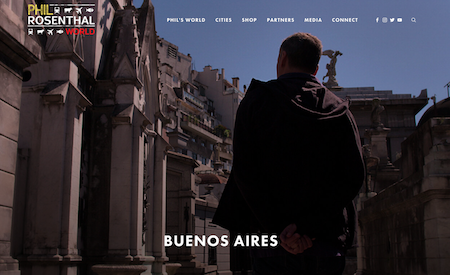 This travel & food show often takes a break to show some of the city they are featuring. In between eating all manner of choripan with Allie Lazar & a Perón-worshipping steak feast —roughly after the 10:30 mark— Rosenthal strolls inside the main entrance gate of Recoleta Cemetery: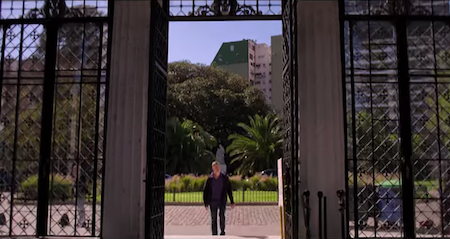 As he ponders the cemetery's beautiful character, he also visits the mausoleum of Eva Perón. No singing of musical songs fortunately: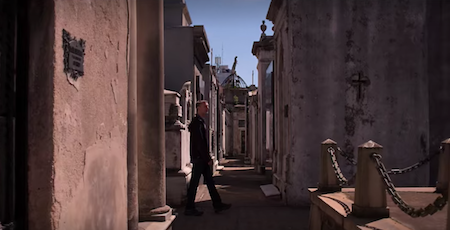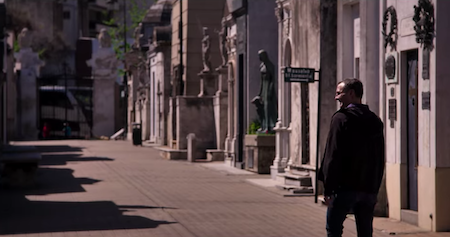 Next, someone off-camera recounts an abbreviated version of the tragic story of Rufina Cambacérès… which he finds particularly depressing: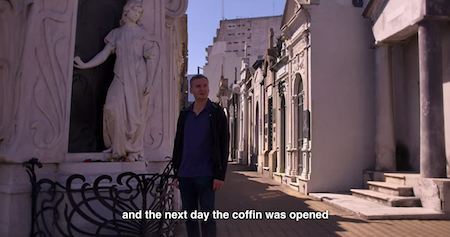 Finally, Rosenthal himself tells viewers about the trials & tribulations of the Del Carril family. Hoping his wife does not wish to turn away from him when they pass away, the visit to Recoleta Cemetery ends.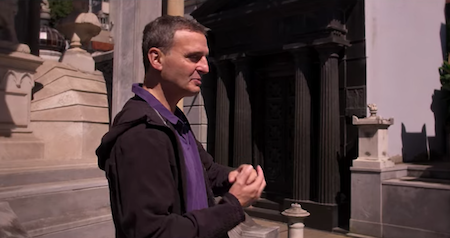 First aired in July 2018, we would have liked more screen time for Recoleta Cemetery. Naturally. But in a program about food, two minutes of a 55-minute program is very generous & serves to introduce more people to this fascinating place. Thanks, Phil!