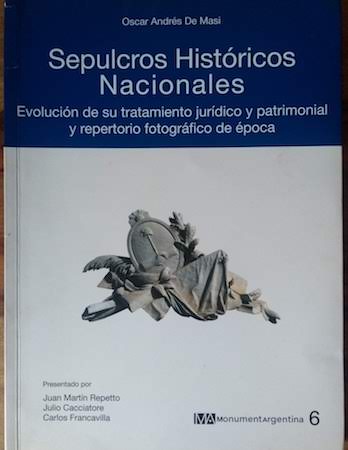 How does a simple burial place transform into a national monument? Oscar Andrés de Masi answers this question by examining the archives & internal debates of the first organization created to watch over Argentina's complicated legacy.
Preservation & maintenance of historical/cultural heritage became a major concern for many countries at the beginning of the 20th century. National commissions around the world formed in order to control, recover & spread the word about those places which helped form the unique identity of each country. Argentina established the Comisión Nacional de Museos y Lugares Históricos in 1938 to manage this huge undertaking.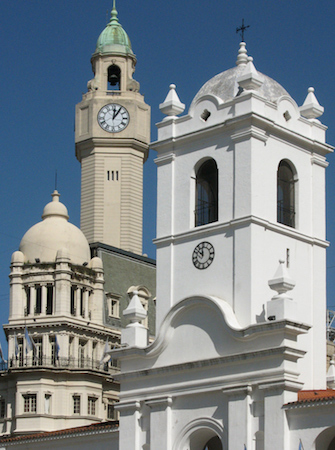 Fully operational by 1940, funerary heritage had yet to become part of the broader definition of national heritage. At first only founding fathers & their families were deemed worthy of such commemoration, but questions soon began to emerge. What if the person's remains had been moved after burial? Does the empty tomb still constitute national heritage? Who has jurisdiction over those remains: family descendants or the nation?
Eventually the nation claimed all rights, & cenotaphs were also considered patrimony. The definition of who to include grew as well, as later decades added other figures who had left a mark on Argentine society. Early years of the CNMLH also revived the idea of building a National Pantheon (1834 design by Italian architect Carlo Zucchi pictured below), but in the end Recoleta Cemetery took over that function.


The most valuable part of the book contains photographs of 35 tombs —the majority in Recoleta Cemetery— taken by the Hans Mann photo studio in 1944. Commissioned for use in a book to be published by the CNMLH, these pictures came to light in 2010 during a reorganization of the Commission's photo archive: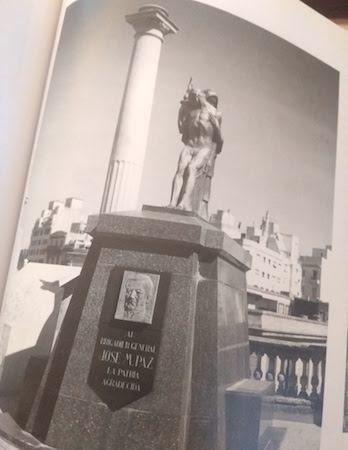 Overall book design could be better, but one criticism above all: a list of all declared funeral heritage sites is in alphabetical order… by first name or by title. This methodology makes the list difficult for a reader to use. See the sample page below where titles like canónigo, capitan or coronel come first. Our list for Recoleta Cemetery is organized by year of decree + last name.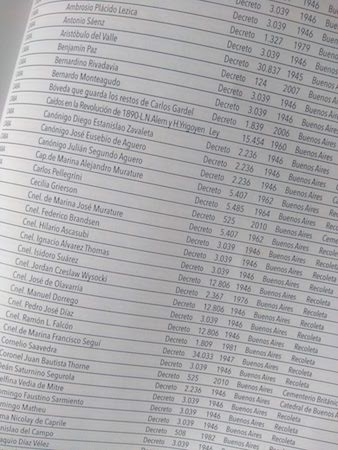 Many thanks to Marcelo for finding this book published in 2012 & shipping it twice to Spain!