The family name may have been removed long ago on this vault, but it remains one of the most stunning pieces of architecture in Recoleta Cemetery. Several sources attribute it to the DeFerrari family, but marks left by previous letters on the façade are too difficult to read for confirmation of the original owners.
Art Deco was all the rage during the 1920s & 1930s—the shapes & massive statue size pin it to that era. Also, the crucifixion mosaic has definite Byzantine inspiration. Flat, 2-D figures incorporated well into Art Deco & Neo-Byzantine became one of Art Deco's many offshoots: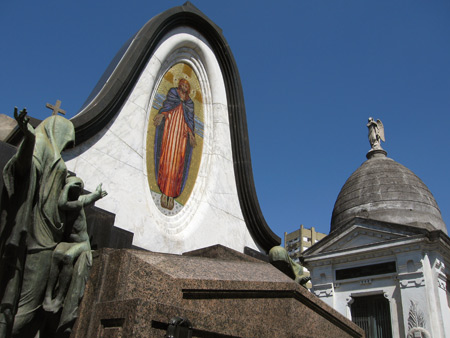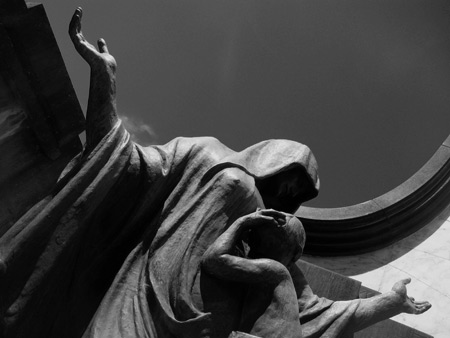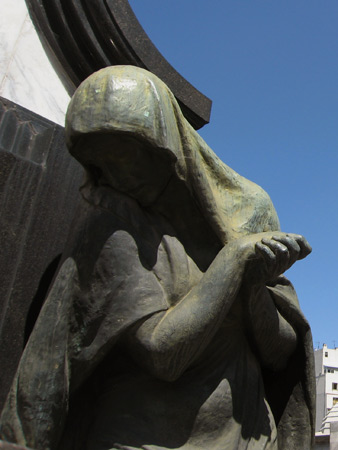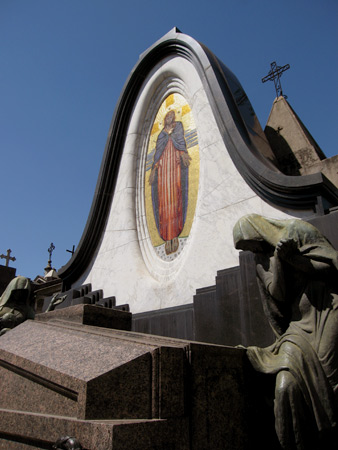 Another example of this interesting Art Deco/Neo-Byzantine style is a church built by one of the most prolific & influential architects in Buenos Aires, Alejandro Christophersen. The Santuario Nacional de Santa Rosa de Lima (at Avenida Belgrano & Pasco) was built from 1928 to 1934 & has similar mosaics inside along with a unique exterior for BsAs. For more photos of this building, read about it here: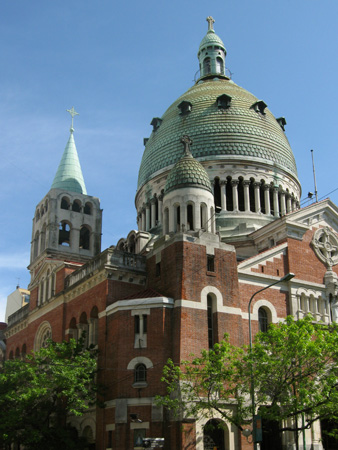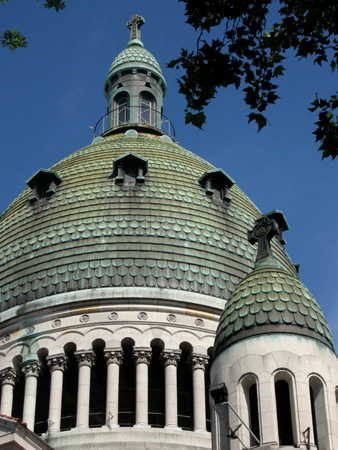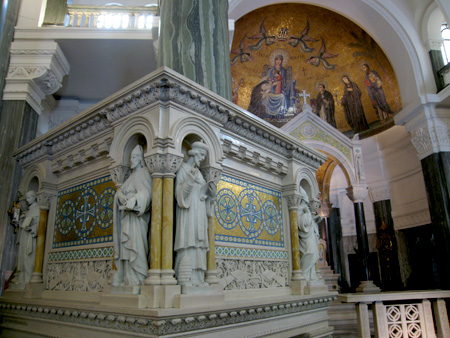 Update, Nov 2008: Art Deco architect Alejandro Virasoro designed the vault, & the original owners were the Defferrari family. See post #259 for more details.