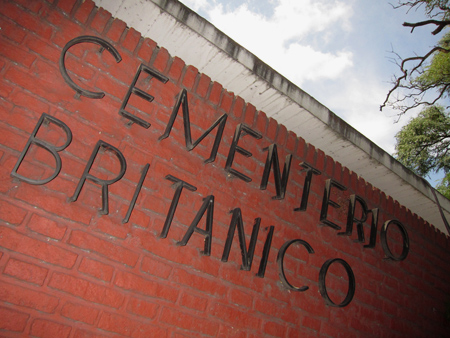 The Cementerio Británico opened in 1892 after the Cementerio Victoria filled to capacity & local residents requested its relocation. The cemetery's current look dates from the 1930s & 1940s, designed by the architecture firm of Conder, Follett & Farmer… probably best known for the main train station in Retiro. The British fondness for brick is visible at the modern entrance gate, certainly the least decorative in Buenos Aires. The chapel also follows the same lines: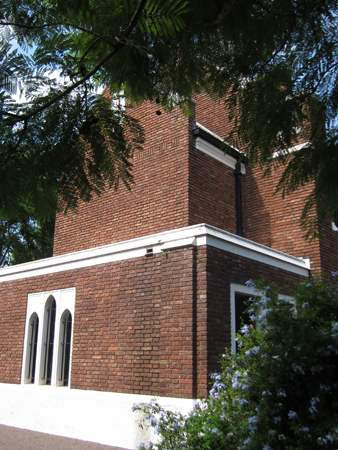 In general, the cemetery has a decent amount of greenery, quite a few trees & is well-maintained. Most graves are decorated with simple tombstones, but large crosses & obelisks are common as well: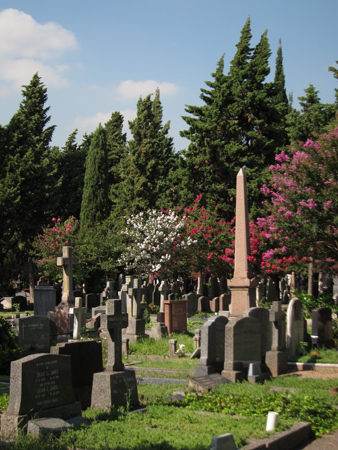 Military memorials are found along the wall to left of the entrance gate, just behind the chapel. John Thorne, an American naval officer who fought for Argentina during its early days, is buried there along with several fallen from both World Wars: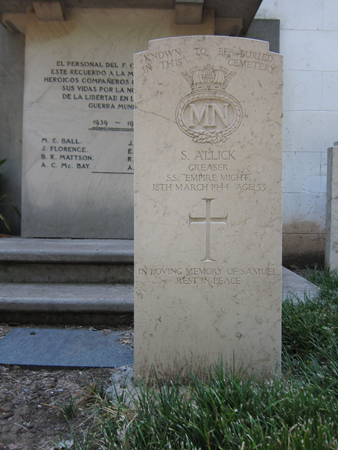 As the major non-Catholic cemetery for several decades, many Armenians are buried here as well as immigrants from other nations. Members of the Jewish community have also been buried in this cemetery: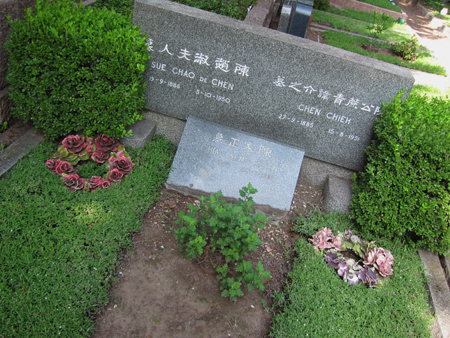 Unique to Buenos Aires is the Familia Gorkin plot… unsure why they chose the Asian theme: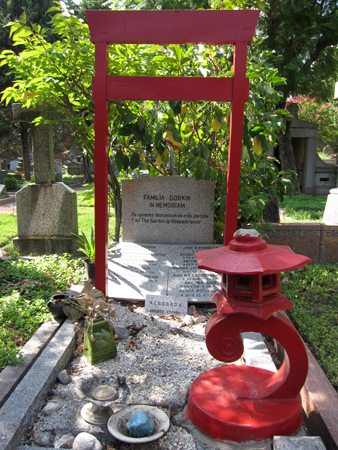 Not surprisingly, important religious figures from the non-Catholic community are buried here. Two of the more elaborate graves belong to Reverend James William Fleming of St. Andrews Scots Presbyterian Church & Willam Patterson McLaughlin, pastor of the First Methodist Episcopal Church from 1892 to 1921. McLaughlin's relief is similar in iconography to that of Atilio Massone but signed by Chambers y Thomas… best known for the fabulous First National Bank of Boston building on Diagonal Norte: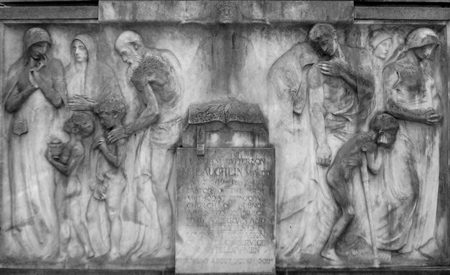 Of historical interest are the many monuments & tombstones brought from the Cementerio Victoria before it became a public park in 1925. Tombstones are affixed in rows along the rear wall (right of the entrance). Several contain references to early railroad companies of Buenos Aires, a good number have Hebrew inscriptions & some are very solemn: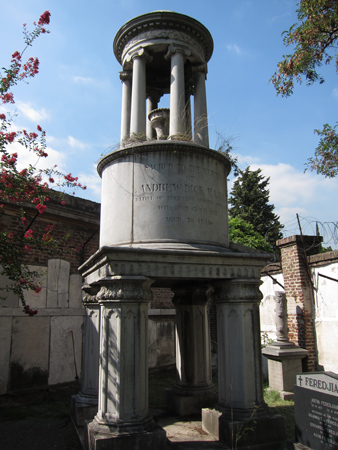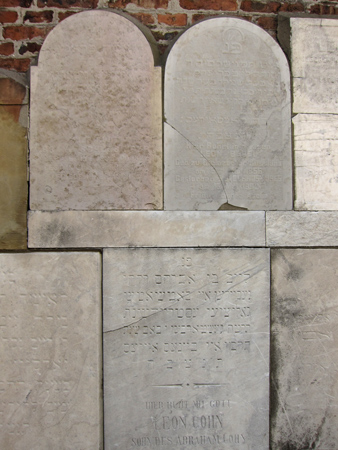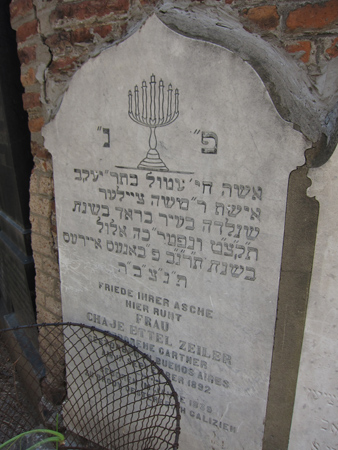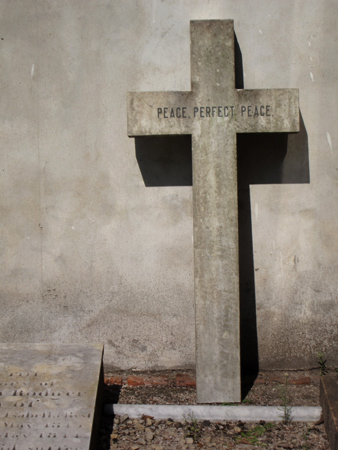 And while there may not be as many sculptures as in Recoleta Cemetery, the few present are wonderful works of art: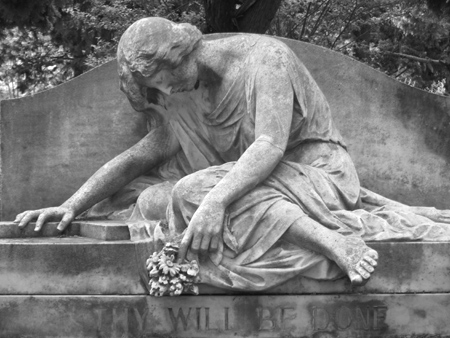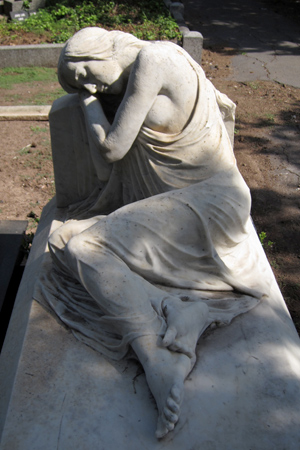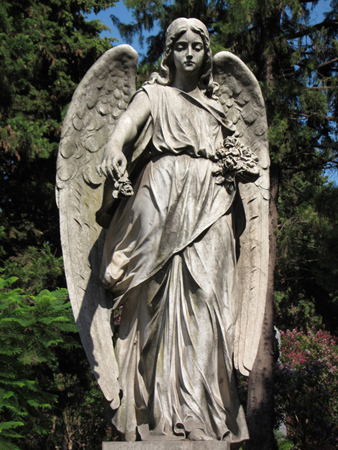 This is one of the most peaceful cemeteries in Buenos Aires & is definitely worth an early morning stroll. Although sharing the same gigantic plot of land as Chacarita Cemetery, walls separate the Cementerio Británico from Chacarita. The only entrance is along Avenida El Cano, near the intersection of Avenida del Campo.
—————————————————
Other Buenos Aires cemeteries: Cementerio del Sur • Chacarita • San José de Flores • Cementerio de los Disidentes • Cementerio Británico • Cementerio Alemán
Spanish speakers can find out many more details about the Cementerio Británico on Eduardo Kesting's thoroughly researched website.