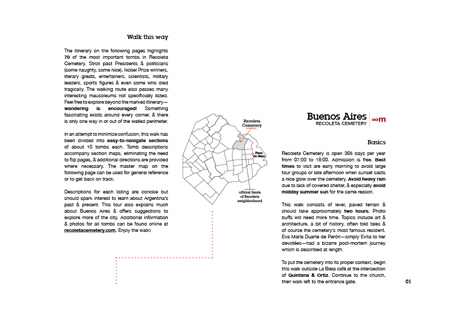 Take this blog with you! Several years, thousands of photos & 24 pages later, the only guidebook to Recoleta Cemetery which can be easily used inside is available for purchase.
The PDF has a clean & crisp look, designed to be printed either at home or while in Buenos Aires. It covers 70 tombs & mausoleums, divided into easy-to-navigate sections of about 10 tombs each. In addition, there are sections which discuss the foundation of the cemetery, its current operation, some of the symbolism to be found inside, & a full-page master map… in fact, it is the only accurate map in existence.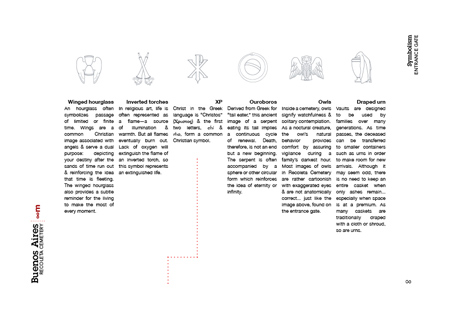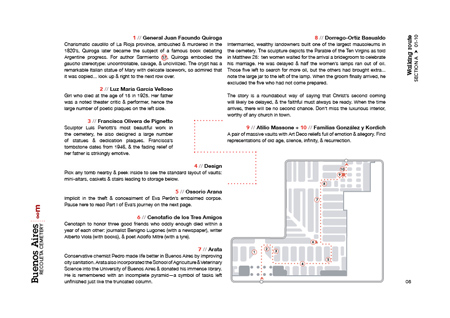 The walk focuses on art & architecture, a number of important historical events, a bit of urban legend & of course the cemetery's most famous resident. Eva María Duarte de Perón —simply Evita to her devotées— had a bizarre post-mortem journey which is described at length. The entire walk should take about two hours to complete… keep in mind that the PDF is directed to those who want to explore the cemetery in depth.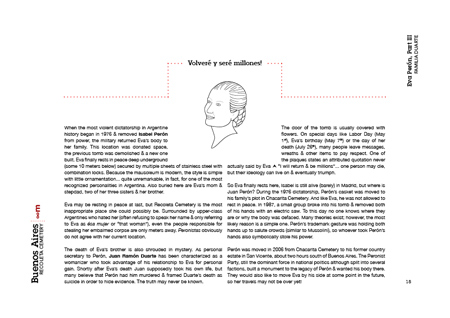 Purchase from PayPal for US$ 5.49 on the dedicated sale page. A download link will appear after the sale has been approved. Thanks for supporting our research!
To learn about the making of this guide, the following series of posts titled "map development" chronicles the journey: part 1, part 2, part 3, part 4, part 5, part 6, & part 7.
---
Update (Jul 2020): The COVID-19 pandemic has had at least one positive result: time to redesign the entire PDF guide to Recoleta Cemetery. New sections & dozens of color photos were added, but the price remains the same. Check it out!