What a stunning statue of an angel gazing towards the heavens by Luigi Trinchero. Invited to Argentina by fellow Italian artist Victor de Pol in 1889, Trinchero directed a ceramics factory in La Plata that ultimately did not succeed. Soon after its closure, he returned to Italy.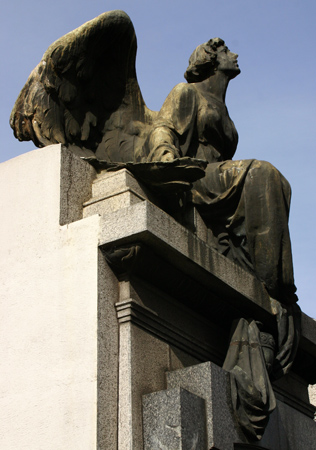 However, Trinchero came back to Argentina at the insistence of Carlos Morra & this time would succeed. He established a workshop to produce ornamental sculpture… exactly what Buenos Aires needed as many aristocratic porteños rekindled their European origins & a building boom began. Trinchero decorated the Centro Naval, churches, schools & most famously the Teatro Colón.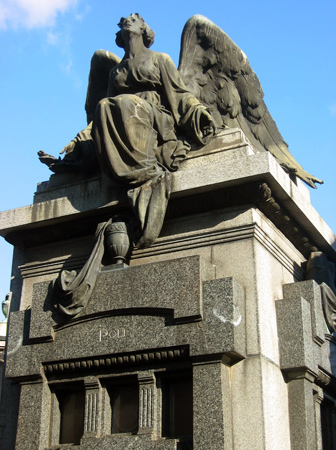 I believe the Poli family was involved in construction, but at the moment we have no solid information about the family who sought out such a famous artist to decorate their mausoleum.
Leave a Comment