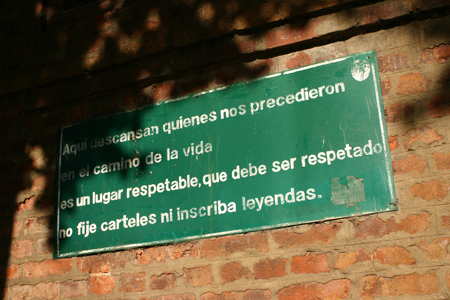 Several of these signs with a late 80s/early 90s look are placed on the exterior brick wall at regular intervals:
"Here rest those who came before us in the journey of life. It is a place of respect that should be respected. Do not post bills or write inscriptions."
It's all about respect.