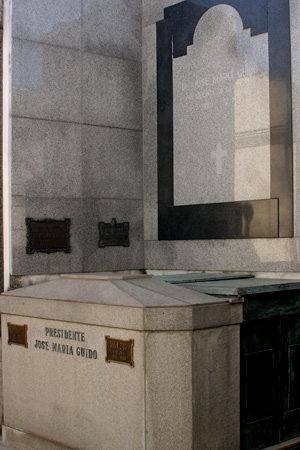 The short Presidential term of José María Guido—only 1.5 years—began with one of the strangest coup d'états in Argentine history.
In 1962, President Arturo Frondizi reinstated the Peronistas as a political party after Perón was forced to flee Argentina in 1955. Perón himself was banned from participating in elections, but loyal followers voted for Peronista candidates in 10 of 14 provinces. Seven years of Peronist prohibition did not weaken the party as the military had hoped, so they took matters in their own hands.
While the military held an obstinate Frondizi captive on Isla Martín García (he stated, "I will not commit suicide, I will not resign & I will not leave the country"), Guido decided to take charge. Frondizi's Vice-President had previously resigned, leaving the Head of the Senate as the next-in-command… & that was Guido's position. Supported by members of the Supreme Court, Guido was quickly sworn in as President much to the surprise of the armed forces.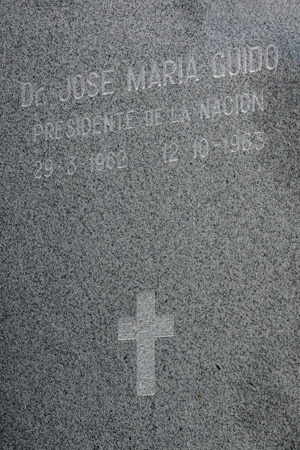 When they found out what had happened, the military agreed to let Guido keep his new post on one condition—that he annul recent elections. Guido convened a special session of Congress, they annulled the Peronist victory, & Congress went into permanent recess. Elections were held in 1963 & the UCR candidate, Arturo Illia, won. Democracy was briefly restored until the next military coup in 1966.