The most obvious & frequently used cemetery symbol is a skull & crossbones. Real skulls & bones were often piled at the entrance to a cemetery to leave no doubt about what was inside. Later adopted as a danger sign, an indication of poison & a pirate's flag, it always reminds us of one thing—death.
What has always struck me as interesting is the rather comical nature of this symbol in Recoleta Cemetery. Most of the skulls have a cartoon-ish quality about them, showing a devilish grin or oddly round eye sockets: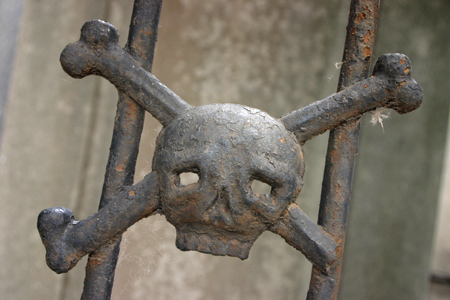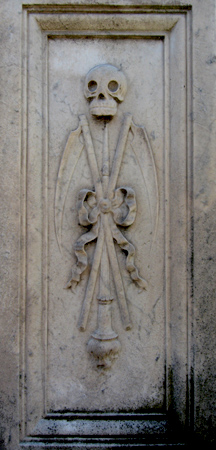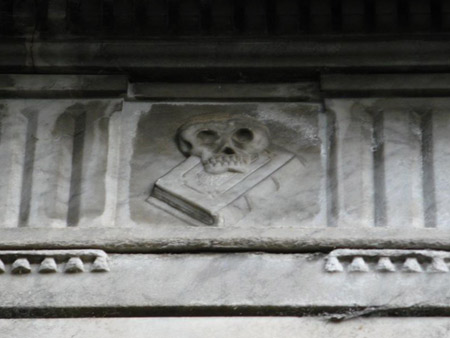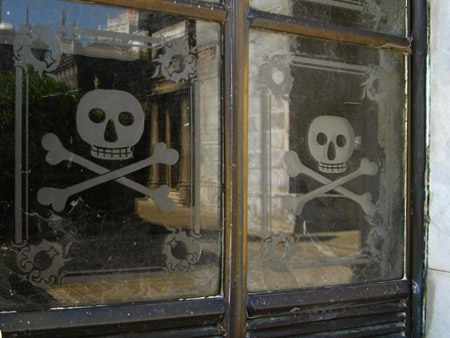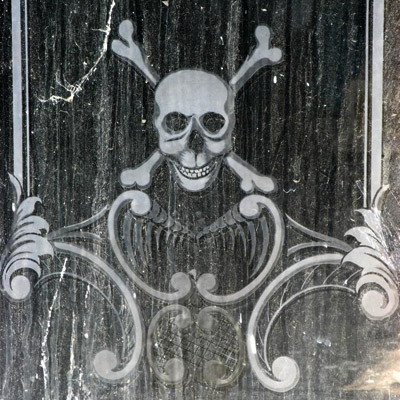 It makes accurate depictions all the more spooky: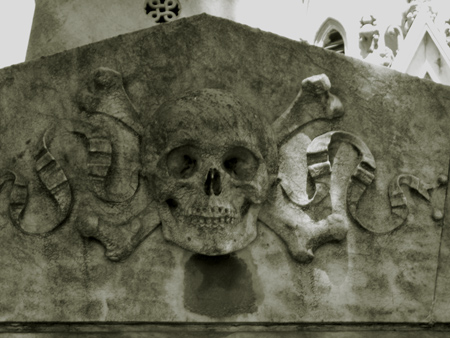 And although there is very little graffiti inside Recoleta Cemetery, some people get inspired by their surroundings: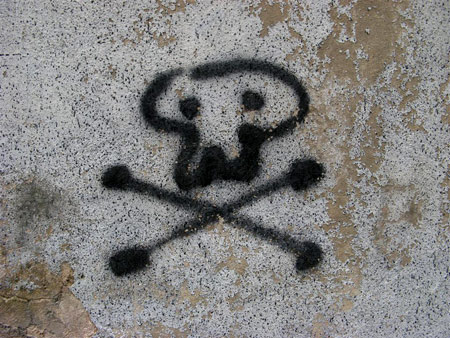 Photos #3, 4, 5 & 7 by Marcelo. A later post with more photos can be found here.