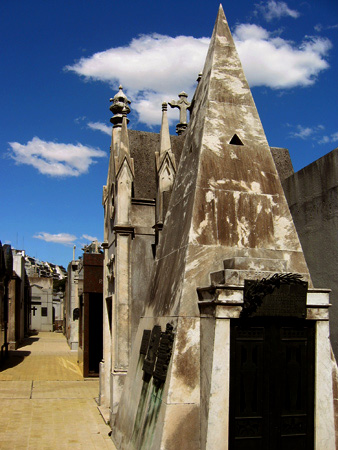 One of the few structures in Recoleta Cemetery shaped like a pyramid & often attributed to Masonic origins, the story of the José Pérez Mendoza is much more interesting than any supposed secret society membership.
Egyptian motifs are likely due to the style of the era—late Art Deco—since Mendoza passed away in 1937. One of the plaques clarifies his contribution to porteño society: founder of the Sarmiento Animal Protection Society: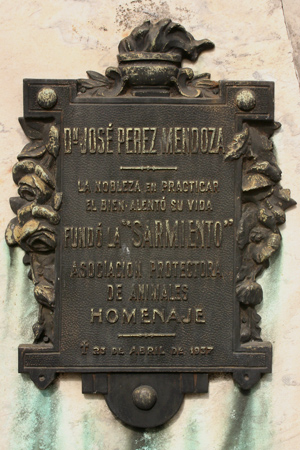 Named after President Sarmiento who supported the first animal rights laws in Argentina, the 1902 society began to care for abandoned & overworked animals. Located on the 600 block of Santiago del Estero, the building is surprisingly still standing… and still operating. The ground floor has been completely altered & now houses a mini-market/garage while the upper floor seems to house the office portion: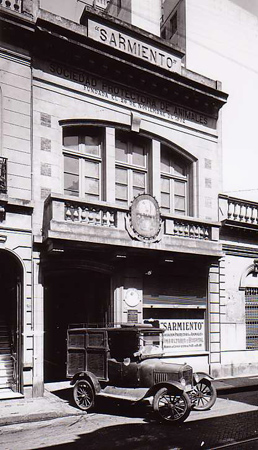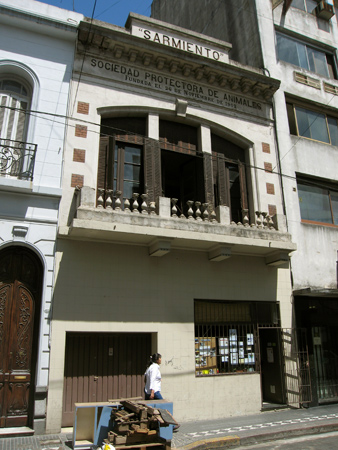 They offer basic services such as education, adoption, spaying, neutering & often collaborate with the School of Veterinary Sciences in the neighborhood of Agronomía.