Filmed in Buenos Aires in 1988, Apartment Zero features a very young Colin Firth as Adrian Leduc—a reclusive cinema buff with a mentally-ill mother. American Jack Carney, played by hunky Hart Bochner, answers a newspaper ad to share Adrian's apartment & everyone in the building falls for him, including Adrian. Of course, no 1980s movie based in Argentina would be complete without a Dirty War subplot.
What does all this have to do with Recoleta Cemetery? When Adrian's mother dies, she is buried there. A reader of this blog suggested I watch Apartment Zero just for the cemetery scenes… thanks for the recommendation, Manuel: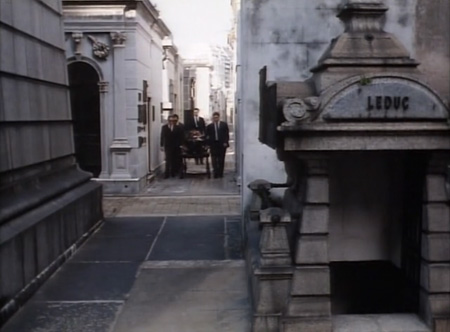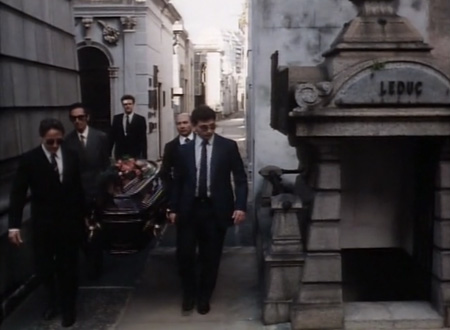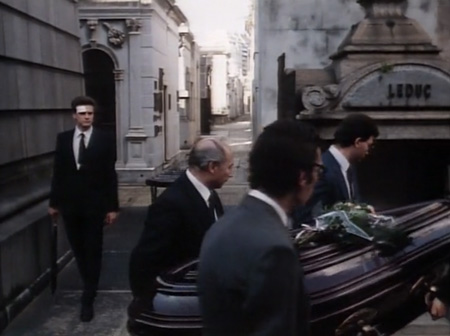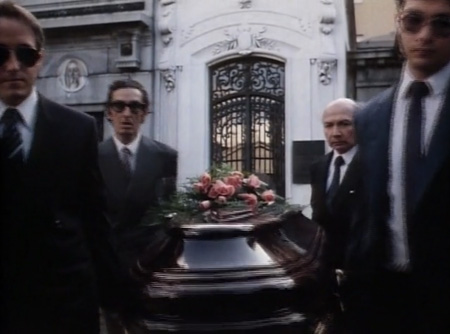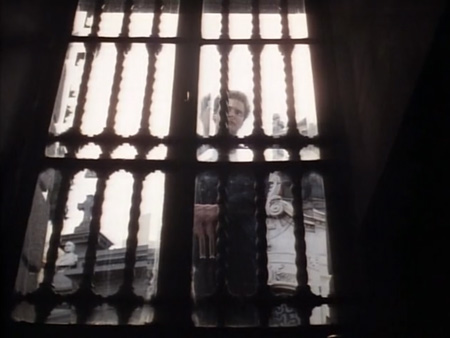 The tomb used in the movie was easy to identify, belonging to Álvaro Barros & family: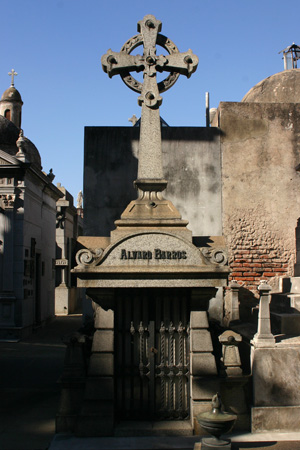 I've read that Highlander 2 used the cemetery for a single scene, but I've yet to find the footage. Know of any other movies filmed here? Let us know!