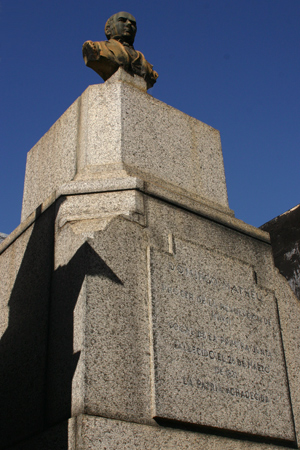 Born near Barcelona in 1765, Matheu piloted vessels in his youth after training in the Spanish Navy. He later formed a partnership with his brother after obtaining permission from the crown to engage in colonial trade. It was the start of a venture which would change his life. Matheu permanently moved to Buenos Aires in 1793 after several trips to the area.
As one of the major businessmen in city, Matheu also became influential in politics. He used his military training to defend Buenos Aires against the British during the 1806 & 1807 invasions & was one of the most involved citizens during the May Revolution against Spain.
Whether Matheu identified strongly with his new home or was mainly considering business opportunities is unclear, but he effectively betrayed his homeland by becoming a member of the Primera Junta in 1810 at the age of 44. During the absence of the President while on a trip to reorganize the Northern Army, Matheu made decisions on his behalf. Although not officially named President of the Primera Junta, Matheu ruled the new nation for several months.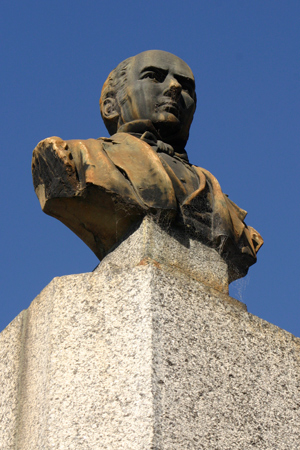 The participation of Matheu in the early days of Argentina is often hidden behind more recognized names such as Moreno, Saavedra, & Belgrano. Besides performing civic duties, Matheu's most important contribution during that time was financial. Wealthy & generous, Matheu helped fund the creation of expeditions which eventually persuaded regions of modern-day Uruguay, Paraguay & Bolivia to join the independence movement.
After the dissolution of the Junta in 1811, Matheu donated additional funds for the army & manufactured rifles for Argentina during most of the war with Spain. He passed away in 1831 & was buried in an oddly off-center spot in Recoleta Cemetery. Barely visible these days, the simple inscription reads:
Domingo Matheu
Procer de la Revolución de Mayo
Vocal de la Primera Junta
Fallecido el 28 de marzo de 1831
La Patria agradecida
The tomb became a National Historic Monument in 1946.