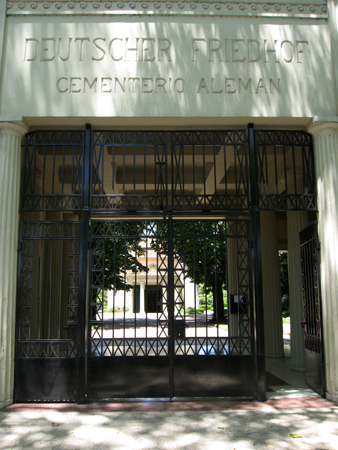 The Cementerio Alemán opened along with its neighbor, the British Cemetery, in 1892. German Protestants had the same difficulty as other non-Catholic immigrant groups in finding a suitable place for burials. Hungarian architect Juan Kronfuss designed the entrance in 1926, & the chapel contains extraordinary stained glass windows from Franz Mayer in Munich. The greenery & perfectly manicured plots make for a nice break from the hectic vibe of Chacarita.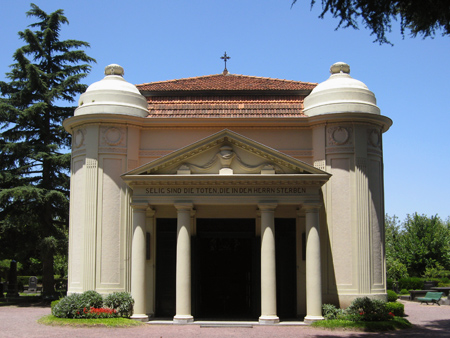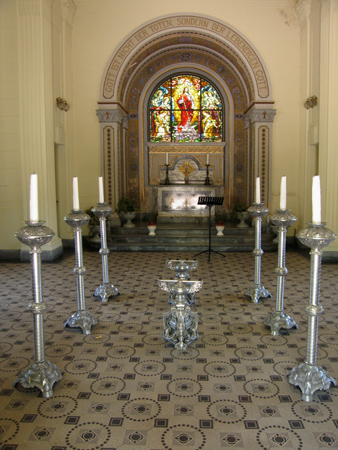 One of its most famous graves belongs to Capt. Hans Wilhelm Langsdorff, commander of the armored vessel Admiral Graf Spee. Damaged in the 1939 Battle of the River Plate off the coast of Montevideo, Langsdorff scuttled the ship & his crew were taken prisoner. Transferred to Buenos Aires, Langsdorff committed suicide two days later. Some of the crew passed away—waiting out the end of the war in either Argentina or Uruguay—& are also buried here.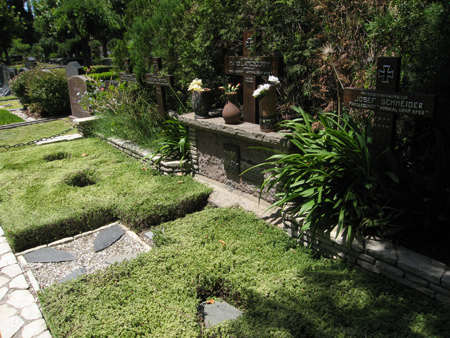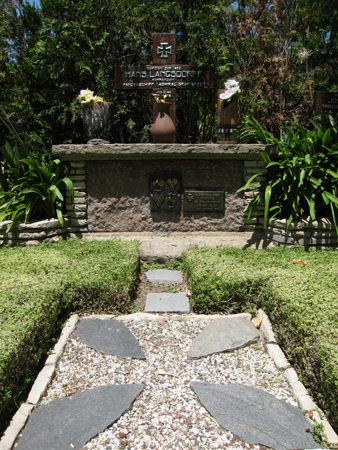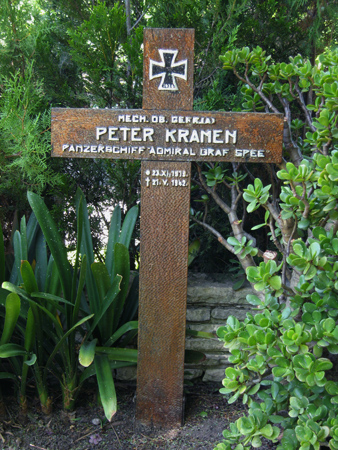 The crew of the Graf Spee are not the only Nazis interred there. Rodolfo Freude formed part of Perón's secret service & is thought to have been one of the organizers behind ODESSA. He died in 2003, & the full story of bringing Nazis & Nazi wealth into Argentina may have died with him.
Other notable figures: Swimmer Jeanette Campbell was the first Argentine to win an Olympic medal… ironically at the 1936 Berlin games. Photographer Annemarie Heinrich took some of the most well-known portraits of celebrities & politicians, including my favorite images of Tita Merello & Eva Perón: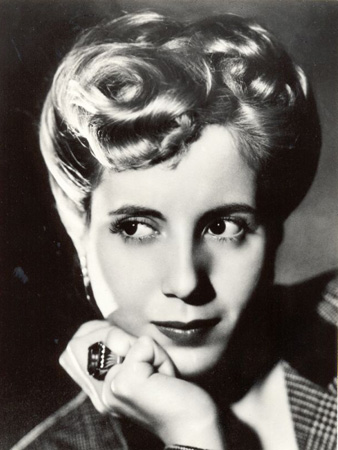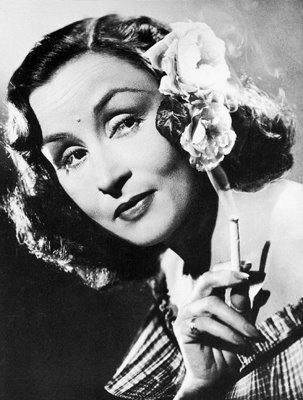 Architect Carlos (Karl) Nordmann designed the Legislature of the city of La Plata, along with its museum & other fine works throughout the country.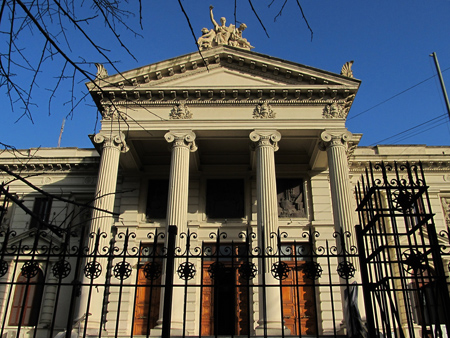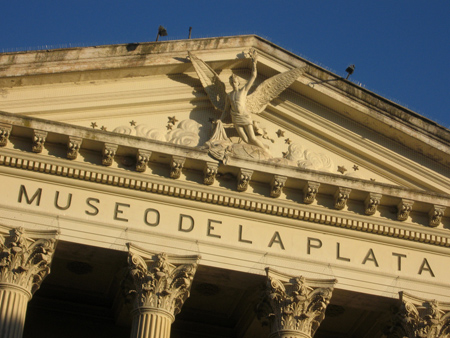 Alexander Asboth, a Hungarian immigrant to the USA, commanded Union troops during the Civil War. He later became US ambassador to Argentina & Uruguay, dying in Buenos Aires. Asboth was initially buried in the Cementerio Alemán, but his remains were transferred to Arlington National Cemetery in 1990. The original tombstone can be found by the entrance: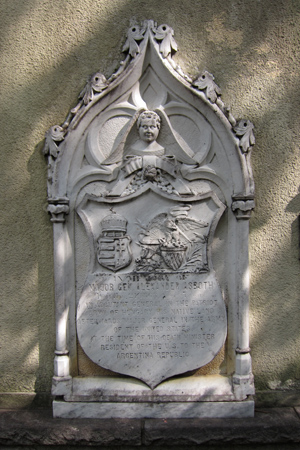 A few other pics… there are some fantastic works of art, mostly near the entrance: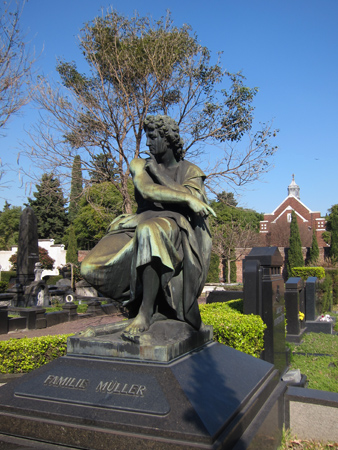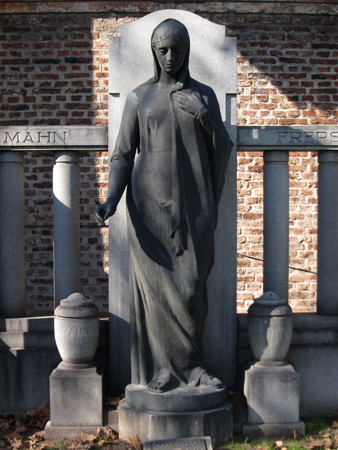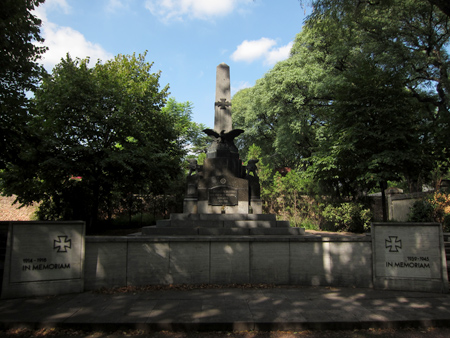 Although sharing the same gigantic plot of land as Chacarita Cemetery, walls separate the Cementerio Alemán from Chacarita. The only entrance is along Avenida El Cano, near the intersection of Avenida del Campo.
—————————————————
Other Buenos Aires cemeteries: Cementerio del Sur • Chacarita • San José de Flores • Cementerio de los Disidentes • Cementerio Británico • Cementerio Alemán
Photo of the Legislatura in La Plata by Marcelo Metayer.