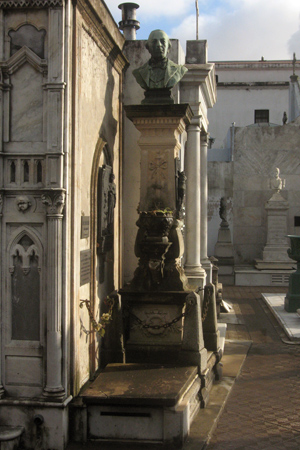 There's no better example of how space is at a premium in Recoleta Cemetery than the crypt of Antonio Zinny, tucked neatly at the end of a diagonal avenue. The family managed to pack a nice memorial in a very limited space: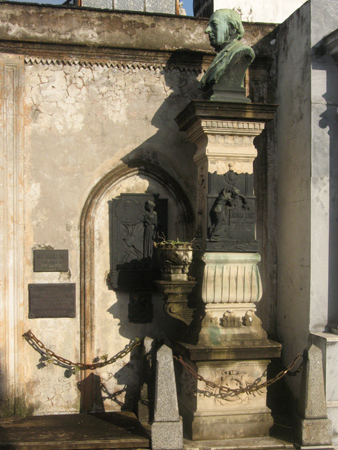 Born in Gibraltar in 1821, Zinny arrived in Buenos Aires in 1842 to complete a law degree he'd begun in Spain. After a brief period in Corrientes & working at several newspapers, Zinny returned to Buenos Aires. He is remembered for founding a few schools, but Zinny seemed to have found his true calling as a historian while organizing national archives.
Sifting through Argentina's early days inspired Zinny to write the first provincial histories ever published. Another significant contribution was compiling all the early newspapers printed in Argentina from Viceroyal times until the Rosas era (1776-1852)… no small accomplishment given that many were only printed locally & had a limited audience. It's amazing that Zinny isn't more recognized today.
Zinny passed away in 1890, but this crypt took some time to be built. The socialite magazine Caras y Caretas published a lengthy article in July 1907 (No. 458) about the dedication service. They even included a photograph of sculptor Alejo Joris alongside his bust of Zinny: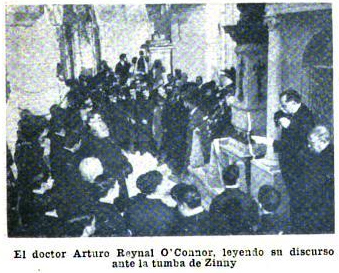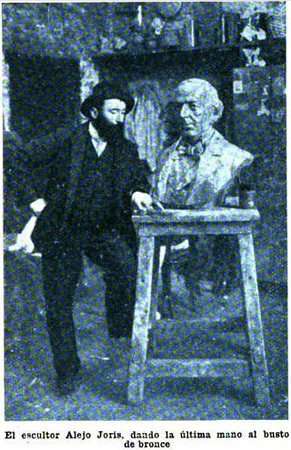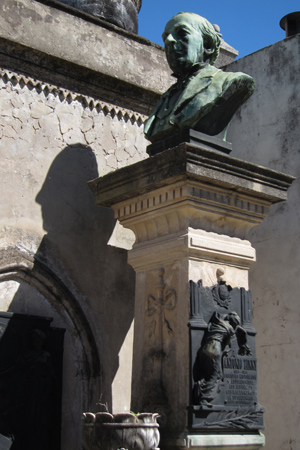 In 1921, fellow immigrants from Gibraltar donated a plaque on the 100th anniversary of Zinny's birth. I wonder if Zinny formed part of the Asociación Calpense de Socorros Mutuos?