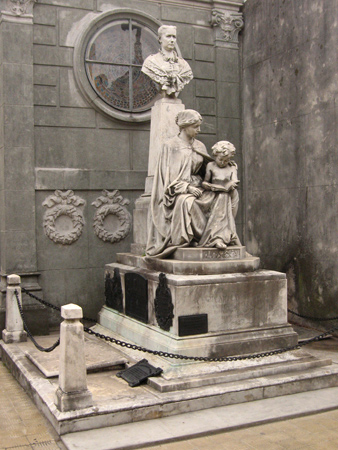 One of the most under-investigated periods of Argentine history—fundamental to its growth as a nation—may receive more attention thanks to a book recently published by Julio Crespo. "Las Maestras de Sarmiento" recounts the story of US teachers who were given grants to come to Argentina & found schools, give women the opportunity to be educated & train others to follow in their footsteps.
Prior to Domingo Sarmiento's election as President, Mitre nominated him to represent Argentina in the US in 1865… just after the assassination of Lincoln. Sarmiento's contact with the intellectual elite, most notably Horace Mann, inspired him to replicate American system of free, public education in Argentina. When he became President in 1868, Sarmiento encouraged US teachers to help him make his dream a reality.
Although he wanted 1,000, only 65 teachers arrived (61 of which were women). Among them was one of Polish descent, Emma Nicolay de Caprile. Arriving in 1870, de Caprile became the first director of the Escuela Normal de Maestras de la Provincia de Buenos Aires located in Barracas on the Cambacérès estate. By 1880, the school had a new location in Recoleta on Avenida Córdoba & Riobamba, just opposite the Palacio de Aguas Corrientes: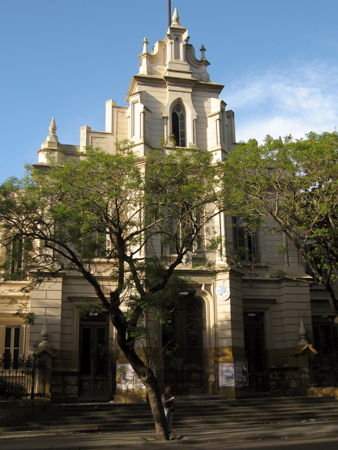 When de Caprile passed away in 1884, even Sarmiento attended her funeral & this crypt was declared a National Historic Monument in 1982. She helped introduce modern education methods & trained a generation of respected teachers. The sculpture by Lucio Correa Morales is particularly evocative: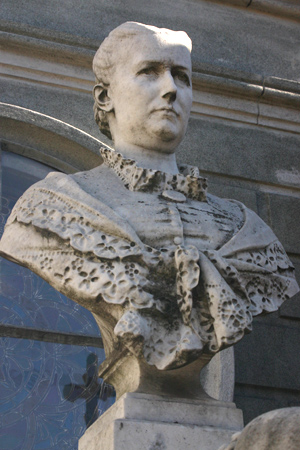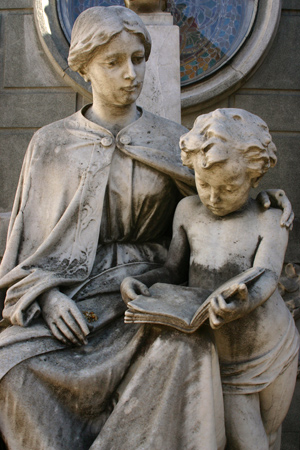 For more info about how US teachers shaped Argentina's future, a synopsis of Crespo's work can be found in the newspaper Página/12 (in Spanish).