Symbolism is tricky to discuss since any number of different attributes can be assigned to a single image. Certainly Greeks used the owl as a symbol of wisdom, & it eventually came to represent the goddess Athena. According to "Stories in Stone: A Field Guide to Cemetery Symbolism & Iconography" by Douglas Keister, owls can also signify watchfulness & contemplative solitude. Common behavior of owls can be provide comfort when associated with a cemetery, assuring vigilance during a family's darkest hour.
The first owl anyone sees as they enter Recoleta Cemetery is the large, mustard-colored one on the entrance gate. Be sure to look up: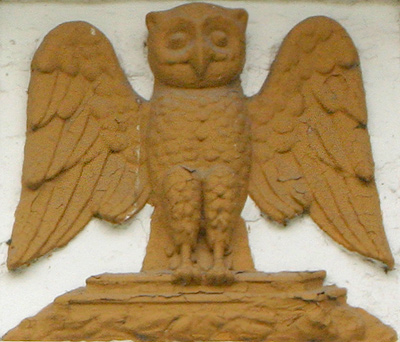 Others are less obvious & used for ornamentation: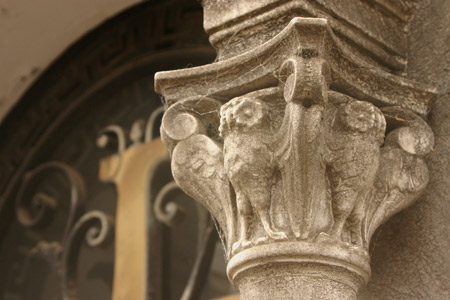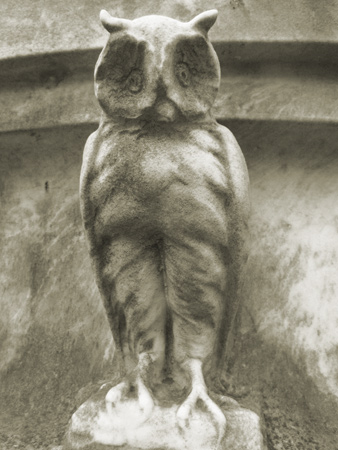 If interested, check out the tombs of Ernesto Bunge or Manuel Alcorta for more images of owls.