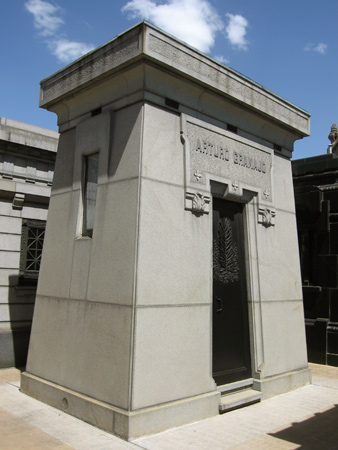 Mayors of Buenos Aires have been hand-picked by the President (pending Senate approval, much like US Supreme Court justices) for most of Argentine history. Only in 1996 did porteños obtain the right to elect their top position. Arturo Gramajo served as BA mayor from Feb 1915 to Nov 1916 under the presidency of Victorino de la Plaza. Solid & stoic, this elegant tomb stands like an island in the northern section of the cemetery.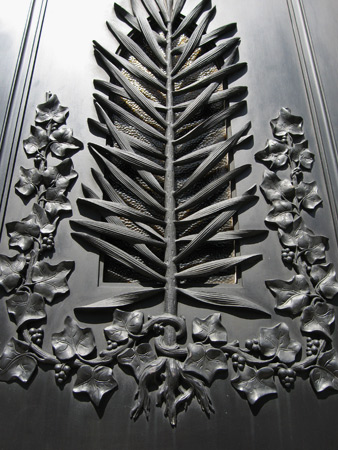 But there's another Arturo Gramajo famous for changing the cuisine scene in Argentina. Could it be the same guy? We'll probably never know…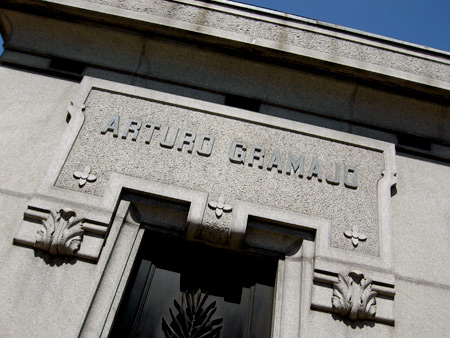 As a wealthy playboy who loved good living, Gramajo was staying at the Hotel Ritz in Paris when he got a little peckish. However, it was late & the kitchen was closed. Going with an assistant, he looked over what was lying around, threw everything in sight together & invented the revuelto Gramajo: scrambled eggs mixed with ham & French fries. The dish became popular after his return to Buenos Aires. Of course, even that story is up for debate. Some claim that Coronel Artemio Gramajo who served with General Roca decided to break the monotony of army fare & created the dish that bears his name.
Whether it was a mayor, playboy or coronel who invented the revuelto Gramajo, it's one of the heartiest plates on traditional Argentine menus. Photo below found here: