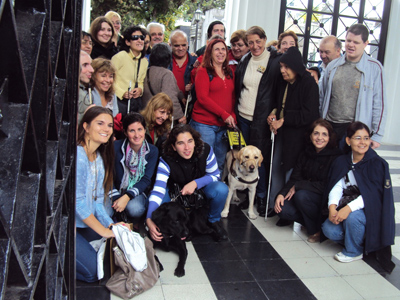 Earlier this year I had the pleasure of meeting two guides who know volumes about Recoleta Cemetery: Mario Braun & María Fernanda Gomez. As much as I research & share my discoveries in this blog, there's always more to learn… & they shared some fascinating stories. María Fernanda authored a book about handicapped tourism ("Grupos Turísticos y Discapacidad"), so when a group of the blind toured the cemetery she was contacted to tag along & document the event… complete with two guide dogs.
Although I've never happened upon a group like this, I can't help but think how wonderful it would be to guide them through the cemetery. It is a place full of sensory experiences & several statues are at ground level. Imagine reading plaques by touch & visiting the following tombs without being able to see them… fascinating!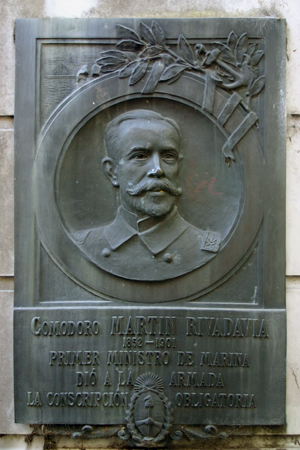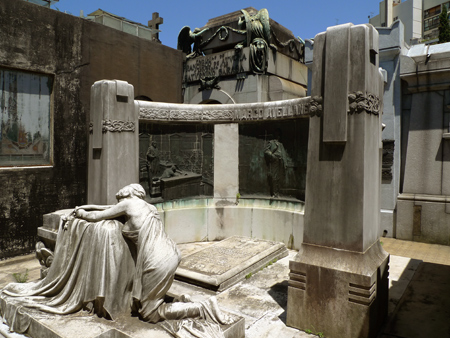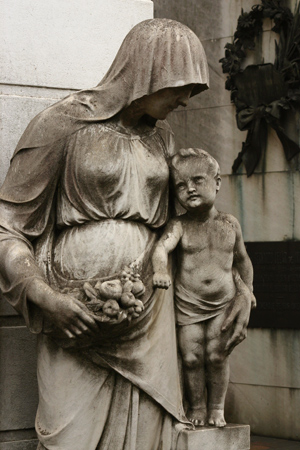 First photo courtesy of María Fernanda Gomez.