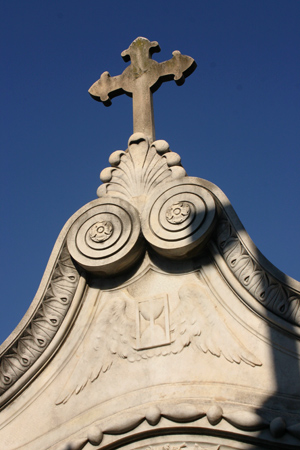 Laid to rest in a nice example of Art Nouveau—although a bit neglected these days—Timoteo Balbín was a founder & early president of the Banco Español del Río de la Plata. One of many Spanish business ventures in their former colonies, the bank began operating in 1887 as Argentina's economy picked up steam & it quickly became the largest private institution in the nation. The main branch in Buenos Aires elegantly sat a couple blocks from Plaza de Mayo in La City on the corner of Reconquista & Perón: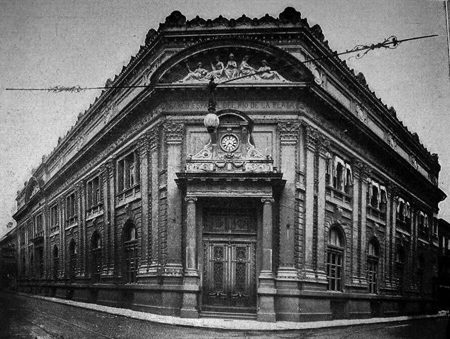 After a Menem-era bank buyout left the building abandoned, Banco Galicia purchased the lot for their massive, skyscraper headquarters. Completely out of place & towering over everything in the vicinity, at least they had the decency to save the two street-side façades: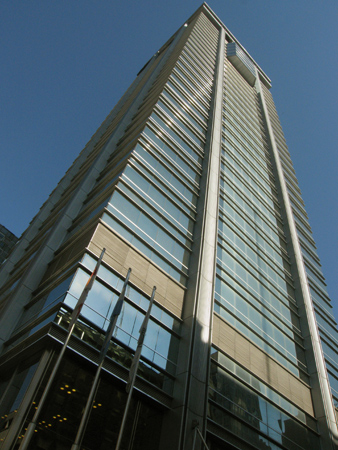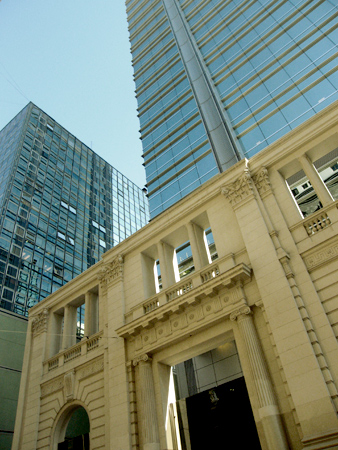 The main Spanish branch in Madrid was equally impressive, near the beginning of Gran Vía on Calle Alcalá. Designed by master architect Antonio Palacios, the location currently houses the headquarters of the Instituto Cervantes: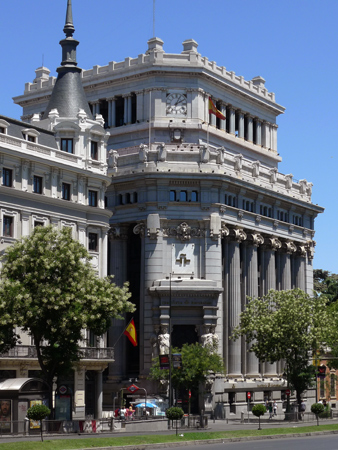 Like Art Nouveau? Learn about the architects of the era, their individual styles & what makes Art Nouveau in Buenos Aires so unique with a 33-page guide from our sister site, Endless Mile.