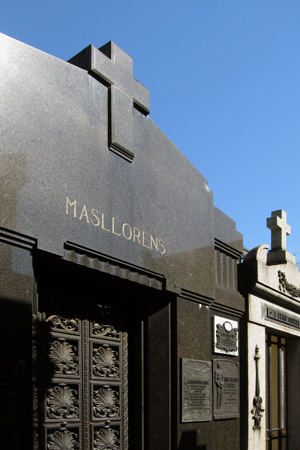 There's not a more authentic Catalán name to be found in Recoleta Cemetery than Masllorens i Payerols. Substitute the "i" for a "y" for the Spanish version. Not much info is around as to why Pablo came from Catalunya to Buenos Aires, but the results of his labor are well known. Establishing the Emilio Ramírez publishing house, plaques come from former employees & managers, including one by artist Luis Perlotti: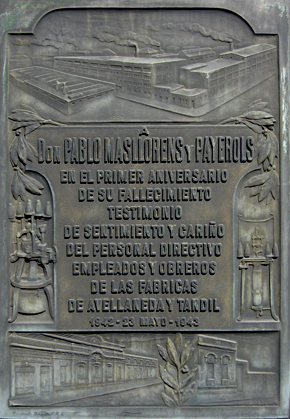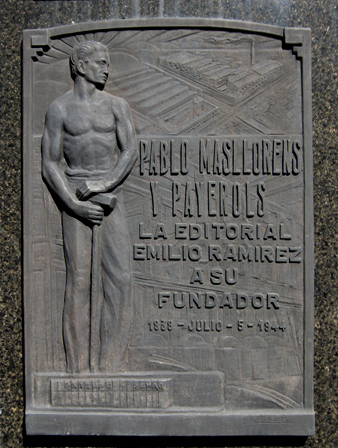 What makes this tomb noteworthy is that the company founded by Masllorens compiled & sold the first edition of a major science fiction comic, "El Eternauta." Originally published as a weekly series from 1957 to 1959, the whole strip was printed as a magazine by the Editorial Emilio Ramírez in 1961: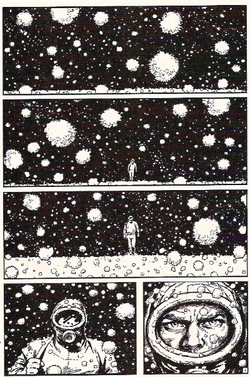 Here's the plot… As an extraterrestrial invasion of Earth takes place, a few people in Buenos Aires figure out how to survive using specially made suits, protecting them from a deadly alien snowfall. A resistance army forms & battles are fought, but it becomes obvious that the true invaders aren't around… they control everything from a distance. Juan Salvo, the protagonist, attempts to escape with his wife & daughter but accidentally triggers a time-travel device. The remainder of the series is about him trying to find them in the time continuum.
Sounds a bit normal now, but for the late 1950s the plot was very innovative. Various authors & artists have contributed to this successful story since then, & a single place in Buenos Aires pays tribute to El Eternauta… the subway station Uruguay on the B Line (north side, direction Alem). A tile mural depicts one of the comic panels. The first image is from Wikipedia & the rest are from Robert: