Marcelo writes about a recent photo exhibit:
Even though I've loved photography for a long time, I never had the chance to show my pictures in a exhibition. A couple of months ago, Eugenia—a dear friend from the "El Acorazado de Bolsillo" poetry magazine—offered to let me set up a one-night show in an old house in the city of La Plata (70 km south Buenos Aires). I had no doubt about the topic: images of cemeteries. I also chose the date for the show, November 2nd, traditionally known the Day of the Dead in many Western cultures.
I had a huge amount of photos to choose from, but most of them were taken with my old BenQ camera with very low resolution & I couldn't make good large-size prints with them. But a week before the exhibition, Robert & I went again to Recoleta Cemetery & found a sky full of clouds, perfect for the macabre style of pics I wanted. Those photos were the core of the show.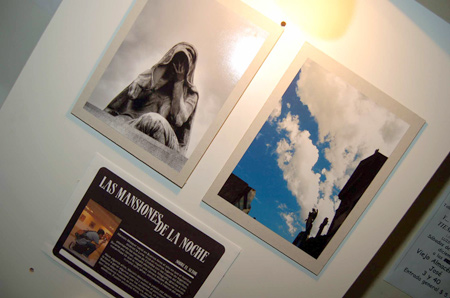 The exhibit was named "Las Mansiones de la Noche" and was a really great experience… a lot of people looking at the photos, discovering images & unexpected tricks of shadow and light. It's as if the photos weren't mine anymore… they belonged to the beholder.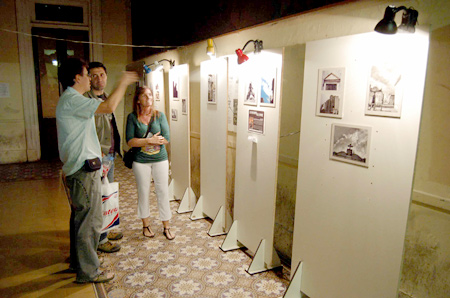 Now I'm trying to exhibit the pics in other places. Next time it could be in Buenos Aires… who knows?
Leave a Comment