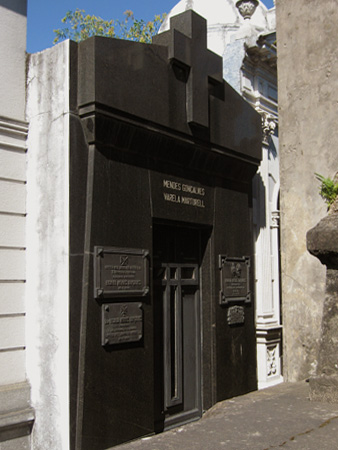 With most of the production of yerba mate—a traditional, South American bitter tea—originating in Paraguay & Brazil, several foreign companies supplied Argentina's demand throughout the 20th century. Plaques on the mausoleum are dedicated to the most influential president of the Empresa Mate Laranjeira, native Brazilian Ricardo Mendes Gonçalves: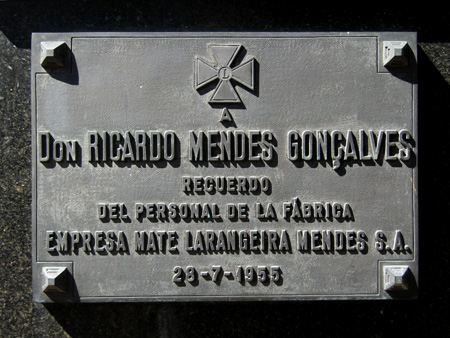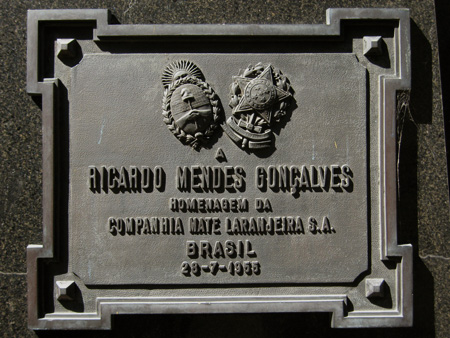 Responsible for the distribution of the Cruz de Malta brand, the main warehouse was located in the neighborhood of Barracas on the edge of San Telmo & La Boca. Although warehouse facilities were later moved outside the city limits, the building still remains & occupies its own city block. It appears to have been purchased & interior renovation is currently underway… lofts or a hotel may be coming soon.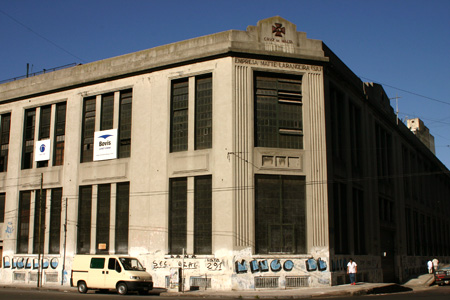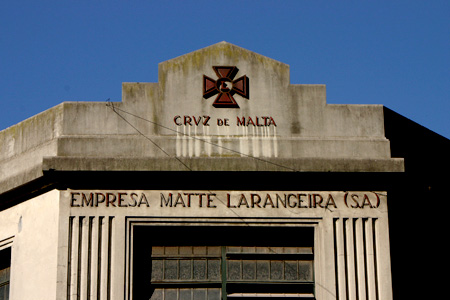 Update (Oct 2009): All the fine iron work has been removed & the restoration project completed. Nothing as fancy as a hotel, the building is now used as office space for HSBC.