Here's a preview of things to come: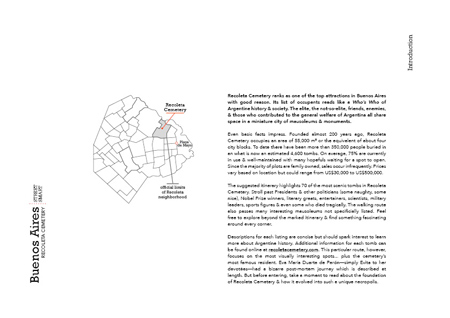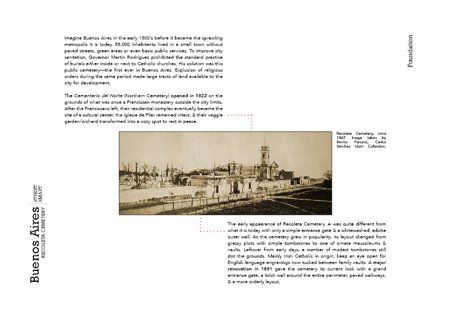 I know I've been promising this forever, but my life from February until now was spinning out of control. Only now do I have the time & energy to finish this project… hopefully making it part of something even larger. Stay tuned for that. Once a few design issues are resolved & the text revised, the only PDF guide to Recoleta Cemetery should be ready by mid-December consisting of approximately 20 to 25 pages.
Naturally it will have sections about history, symbolism, a walking route with descriptions of 70 tombs, the complete story of how Eva Perón finally came to rest there & a few urban myths… basically an abbreviated version of this blog to carry with you while inside: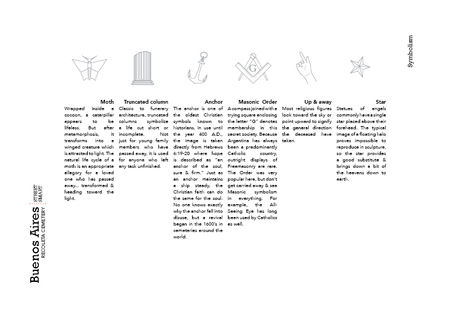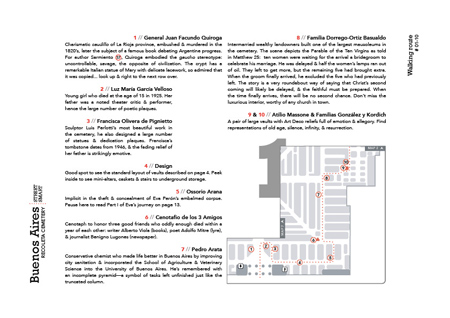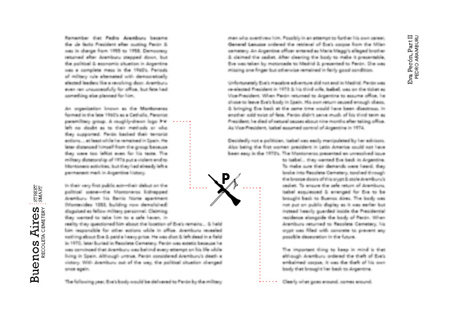 Thanks for your patience!
Read the complete story in the following posts titled "map development": Part 1, Part 2, Part 3, Part 4, Part 5 & Part 6. Good news! The PDF guidebook is now available.