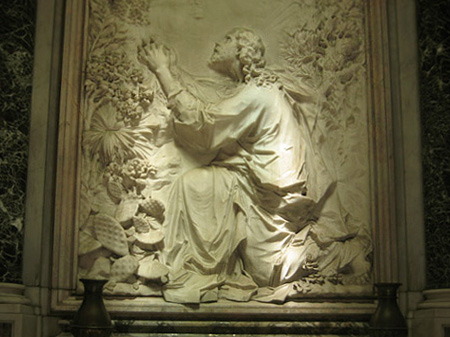 A very close friend of literary great Jorge Luis Borges was Adolfo Bioy Casares, also a respected Argentine author. Often referred to as just Bioy, he devoted his life to writing since he inherited wealth from his family's cattle-ranching fortune.
In contrast to the challenging prose of Borges, Bioy wrote in a fresh, easy-to-read style absent of ornamentation and linguistic acrobatics. His most famous novel is "The Invention of Morel," a suspenseful story set on a mysterious island & widely regarded as his masterpiece. The stories of Bioy often take a surreal direction. One short story uncovers a mysterious passage to Uruguay while another is a black comedy about a man whose wife swaps bodies with a dog. If you want to explore modern Argentine literature, Bioy is a great place to start.
Bioy was married to Silvina Ocampo, the youngest sister of Victoria Ocampo. Silvina was also an accomplished short story writer whose macabre tales often centered around childhood. Bioy met Borges in 1932 at the home of Victoria Ocampo & became friends for decades. A whopping 1,600 page diary by Bioy about their friendship is now available in English.
Bioy and Silvina were known for having a very unconventional marriage in which both had a series of lovers… Silvina obviously followed her older sister's example.
Although the exterior has little of interest, mid- to late afternoon is the best time for viewing or photographing the interior. Since this tomb faces west, the interior too dark to appreciate any other time of day.