While not a large percentage of the immigrant population, a fair number of people arrived to Argentina from Poland. The Unión de los Polacos has a large, modern mausoleum along the back wall of the cemetery: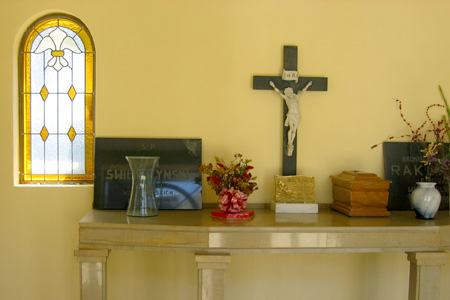 The most illustrious I've found are the Count & Countess Zoltowski. He served as the Polish ambassador until his death in 1973: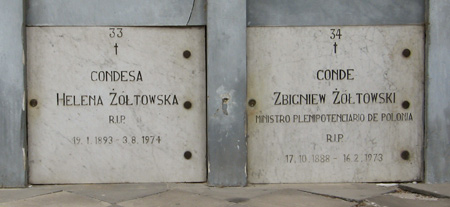 But not all Polish immigrants were so lucky. Many Polish women in the early 1900s were brought to Argentina under the pretext of marriage to a wealthy, local businessman. Unfortunately when they disembarked, they were forced to work in prostitution. It was as dangerous then as it is now & over 1,000 of those women were buried in Avellaneda in a place called the Cemetery of Lost Souls (Cementerio de las Almas Perdidas).