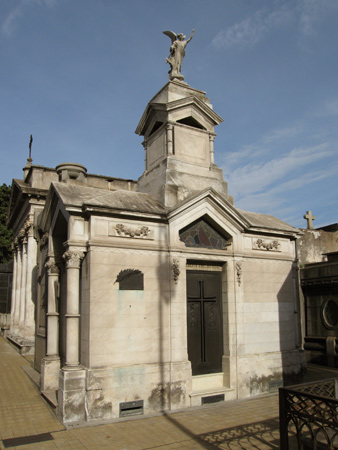 As happens so often, if an important person did not establish a family vault during their lifetime, their children usually take on the responsibility. Alberto J. Beláustegui married into the family of one of Argentina's most famous Merchant Marines: Baron Nicolás Mihanovich.
Born in the Austro-Hungarian Empire, Mihanovich arrived in South America in 1867. Deciding to establish a river navegation company, by 1900 the business had a fleet of 200 ships, their own drydock facilities & hundreds of employees. But vessels are expensive to maintain & in order to remain profitable, the company became a public corporation with Mihanovich & his family retaining the majority of shares & control.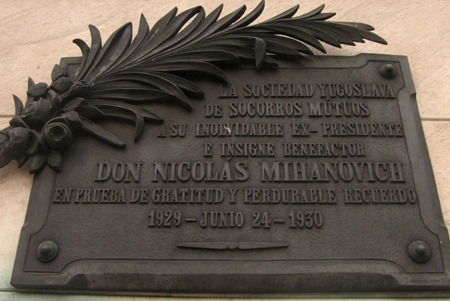 Growth continued at a wild pace. With the acquisition of more second-hand vessels as well as new ships from England, the Mihanovich fleet served half of South America. Local banks were unwilling to deal with such large investment needs, so Mihanovich created a branch in England to keep the cash flowing. The Argentine Navigation Company (Nicolás Mihanovich), Ltd. had approximately 25% British shareholders in 1909… an important fact when World War I began five years later.
By that time, the business had expanded to 5,000 employees & 324 vessels, including trans-Atlantic passenger ships. But Mihanovich had never officially become Argentine, & his company became the subject of aggression in London. His Austro-Hungarian nationality (plus a recently added title of Baron) made investors uneasy dealing with "the enemy." At the age of 72, Mihanovich was forced to liquidate a large portion of his company, but the ongoing war made that easy due to a high demand for ships.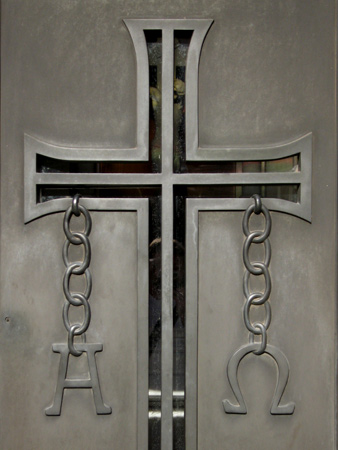 The entire company was eventually acquired by Alberto Dodero & continues to function today, albeit after many name changes & mergers. Several vestiges of the Mihanovich shipping empire remain in Buenos Aires; one very visible example is the company's main office. Built on Avenida Alem with a direct view to Puerto Madero, the 1912 building stands out for its interesting architecture: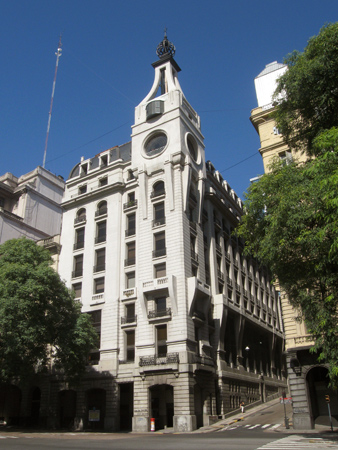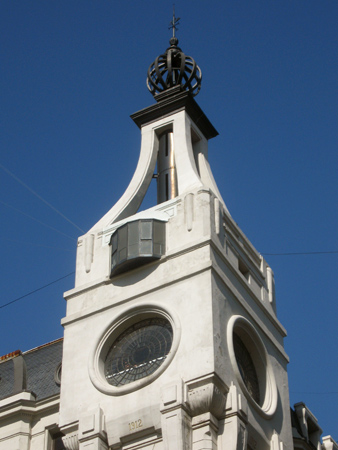 The main entrance at the intersection of Perón & 25 de Mayo still displays the Mihanovich logo: