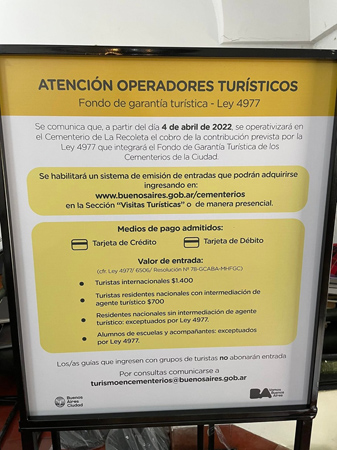 In 2015, we wrote about a possible entrance fee being established for Recoleta Cemetery. The idea was shelved, then COVID hit in 2020 & the cemetery closed to tourists for almost two years. But as of April 4th —with very little advance notice— the Buenos Aires city government will charge foreigners 1400 pesos (at this time almost 13 USD) to visit what is still declared by Law 4977 as a public space.
A Clarín article from 30 Mar 2022 by Karina Niebla states that income generated will be used for maintaining all cemeteries in Buenos Aires (for example: renovating the pantheon in Flores, restoring niches in Chacarita & reinforcing security in Recoleta). Let's hope so. Still, we can't help but wonder why is the entrance fee so expensive or why a public space is being privatized.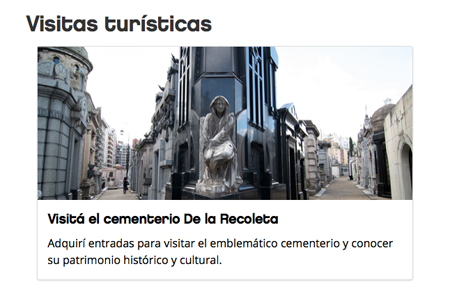 Another problem the city government failed to address is that tour operators that have already sold packages including a cemetery visit must absorb this extra cost until the fee can be incorporated into future services. This argument halted implementation of an entrance fee in 2015 & still remains valid. With no grace period or temporary exemption, tour companies must take yet another cut in income after two years of almost no clients at all. We'll have to wait & see how the situation unfolds.
Residents of Argentina can enter for free, except if they visit on a guided tour… then they must pay 700 pesos (currently a bit over 6 USD). Guides are exempt from the entrance fee, but at some point all cemetery guides will have to participate in a training course given at the cemetery. We're all for that!
The online ticketing system seems straightforward enough, but authorities have cut two hours from visiting time. Recoleta Cemetery opens at 07:00, but visitors cannot enter until 09:00. Sneaky & a shame since those early hours have incredible light from the sunrise. Clicking through various screens generates an electronic ticket as shown below: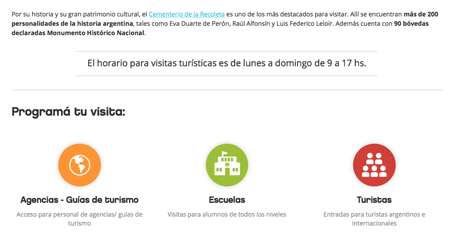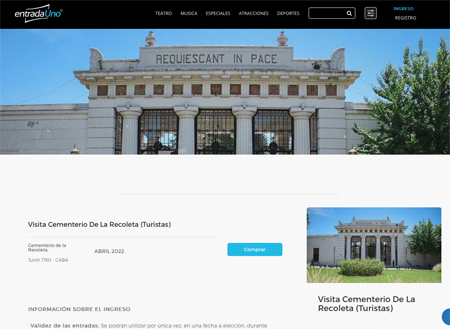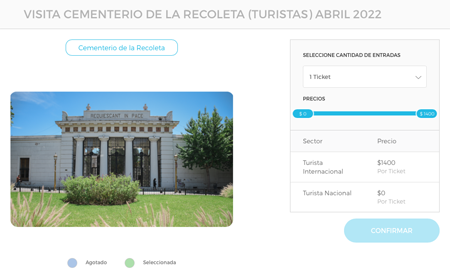 Tickets are only available online. Our Recoleta Cemetery PDF guidebook will be updated soon with this new information & links to pre-purchase tickets.