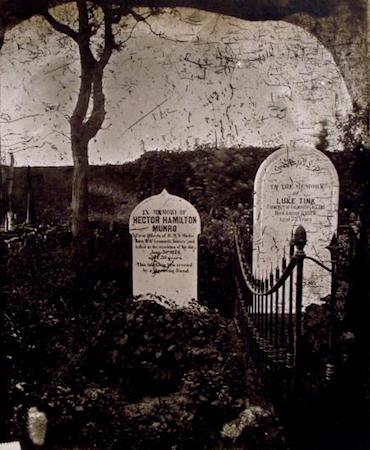 Visitors to Recoleta Cemetery often ask questions at each end of the spectrum. Who was the first person buried there? Early records list two on opening day: Juan Benito (a child of freed slaves) & María Dolores Maciel. Who was the last? Let's check the newspapers! How much does the most expensive mausoleum cost? No way to know for certain since each is private property. What is the oldest tomb still standing? Hmmmm… that's tricky. Here's our best guess.
Recoleta Cemetery looked very different from its current appearance when it first opened in 1822. As the cemetery grew in status, its layout changed from grassy plots with simple tombstones to one of ornate mausoleums & vaults. Photos from the Witcomb Collection (below) show this process in progress around 1890, & a few ordinary tombstones even survive today.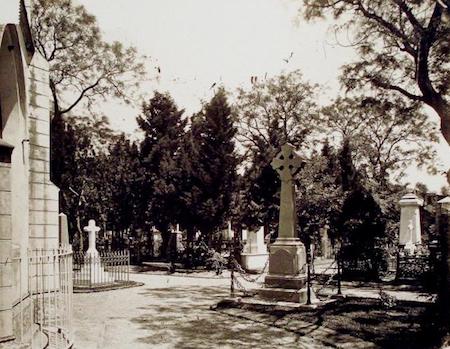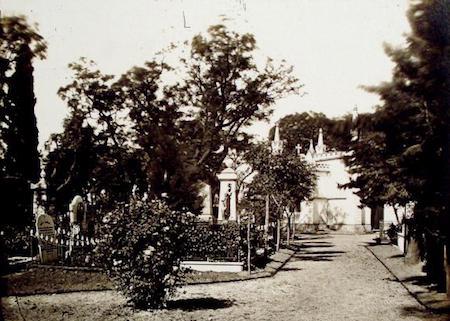 But with resale & modifications occuring over almost 200 years, few records are kept about the constructions on each plot. After all, each is private property so the cemetery has no obligation to record that kind of information. Many sources cite Remedios de Escalada —wife of founding father General José de San Martín— as having the oldest remaining plot since she passed away in 1823. However, a little exploration reveals another grave hidden in a corner not far from the entrance gate: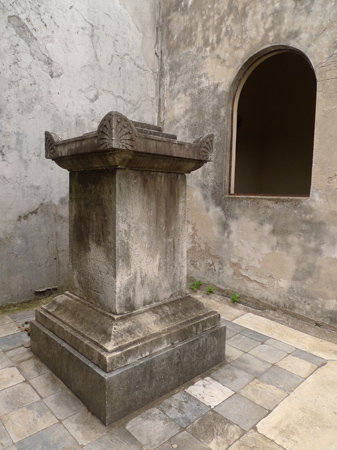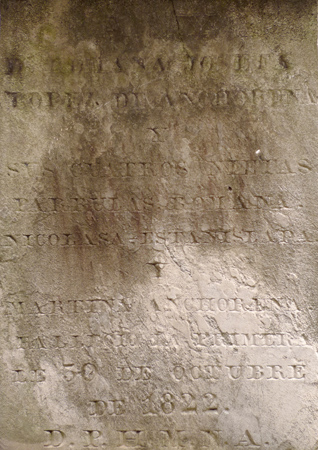 Dª Romana Josefa
López de Anchorena
y
sus cuatros nietas
parbulas. Romana.
Nicolasa. Estanislana.
y
Martina Anchorena.
Falleció la primera
de 30 de octubre
de 1822.
D.P.H.M.N.A.
The Anchorena family dates back to Argentina's days under Spanish rule. Born in Pamplona, Juan Esteban de Anchorena arrived in Buenos Aires in 1768. He married Romana Josefa de Anaya, moved up in social rank & began buying land. By the early 20th century, the Anchorena name became synonymous with big money & power, coining a popular phrase: "wealthier than an Anchorena." They even managed to marry into European royalty, but it all started with Romana Josefa who was buried here in 1822… the same year Recoleta Cemetery opened.
While a few other relatives are buried along with Romana Josefa, the Anchorenas never had a single, dedicated family mausoleum. Other Anchorena descendants can be found scattered throughout Recoleta Cemetery, but the honor of oldest mausoleum goes to the Bustillo family (1823).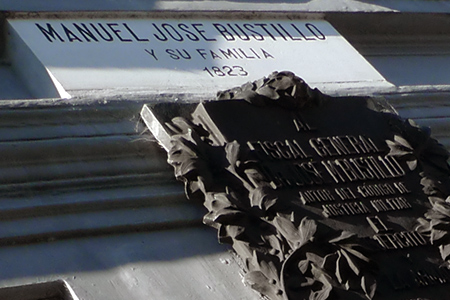 That's our best guess for now… until other evidence comes along!