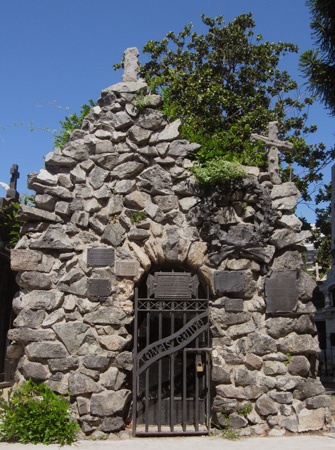 Occupying a prime piece of cemetery space —a wide, main axis close to the central Cristo Redentor statue— this mausoleum also attracts lots of attention thanks to an interesting design. Unfortunately its first occupant no longer resides here; you'll have to go to the cathedral on Plaza de Mayo to pay your respects. Read on…
Born in 1788, Tomás Guido witnessed or participated in almost every major event during the creation of Argentina as an independent, new nation. He started young, defending Buenos Aires from both British invasions in 1806 & 1807 at the age of 18. Guido later accompanied Mariano Moreno on a diplomatic mission to the UK & was on board when Moreno passed away at sea. During independence wars, Guido traveled to Tucumán where he became a secretary & befriended both José de San Martín & Manuel Belgrano. Memoirs of his time with San Martín became an invaluable historic document, published in 1816. Over time, he would advance in rank & participate in the liberation of what we know as Chile & Perú.
Returning to Buenos Aires, Guido worked with the Rivadavia government during the war with Brazil. He continued to be appointed by successive leaders such as Manuel Dorrego, Juan Lavalle, Juan José Viamonte & surprisingly by both Juan Manuel de Rosas & Justo José de Urquiza at different moments. Usually involved in diplomacy & international relations, Guido passed away in 1866 in Buenos Aires after negotiating a peace agreement between Paraguay & the United States just a few years prior. His last wish was to be buried in the Andes, in remembrance of his time fighting for South American independence.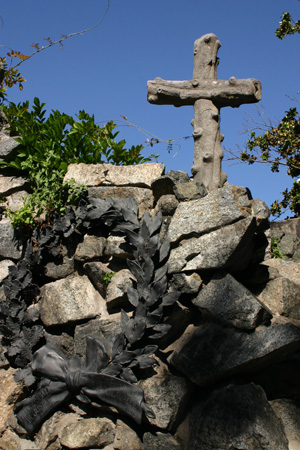 Legend claims that Guido's second youngest child, Carlos Spano y Guido, felt so committed to his father's final wish that he had stones brought from the Andes to build this mausoleum. We've yet to see any hard proof, but it's a wonderful story. Some even insist that Carlos built the tomb himself by hand. Again, unlikely but hey… sounds great! The design of the tomb fits an era when romantic ideas were combined with images of nature, & the pintoresco style was born: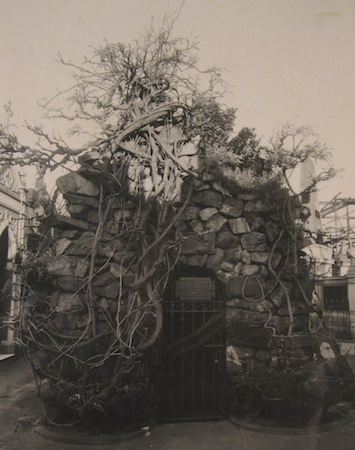 Also check out a nearby tomb to Gregorio Torres with an almost identical wrought-iron door: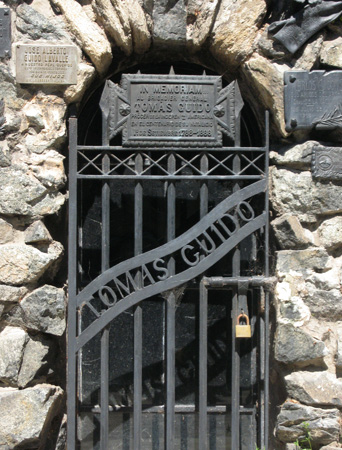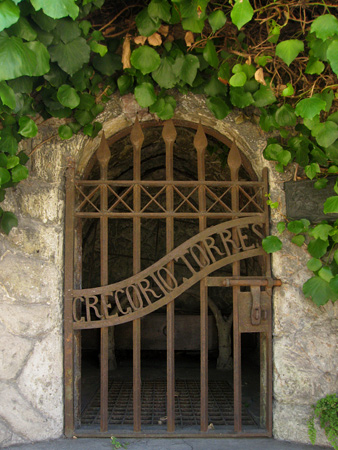 On the 100th anniversary of his death, descendants of Tomás Guido authorized the national government to transfer his remains. Guido keeps company once again with San Martín in the cathedral of Buenos Aires: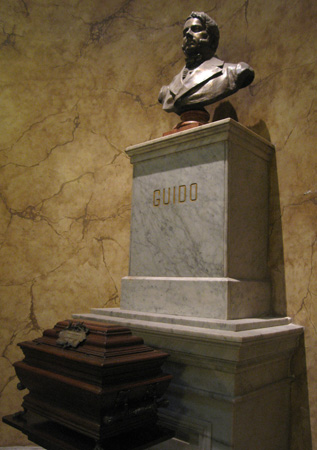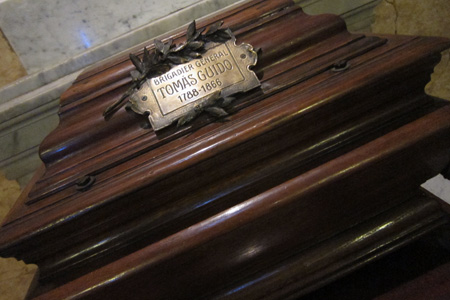 An important figure in his own right, Carlos Spano y Guido & his descendants remain buried here. Guido y Spano wrote well-received romantic prose & became director of the National Archive (plaque below dedicated to his passing). He also worked to found the Sociedad Protectora de Animales with José Pérez Mendoza. In 1946, this tomb was designated a National Historic Monument by the Perón government.