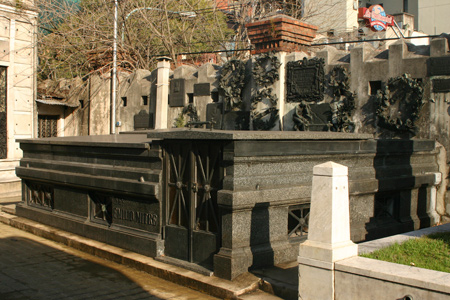 Although participating in a number of political events during the end of the 19th century (most notably the 1890 Revolution), Emilio Mitre chose not to follow the path of his father—President Bartolomé Mitre. Emilio limited his political ambitions to Congress, using his engineering background to improve the nation.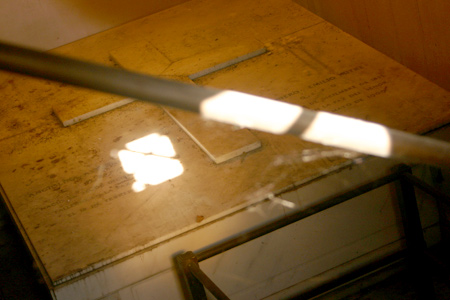 Before being elected senator, Emilio Mitre established telegraph lines & managed the operations of the train service departing from Once in Buenos Aires. Mitre also took over the family business—the La Nación newspaper founded by his father—but probably his most important contribution was supervising the construction of a canal in the Río de la Plata.
In spite of being famous as a port city, Buenos Aires has always had trouble with shipping due to its location. Tons of sediment from the Paraná & Uruguay Rivers finds a cozy home on the sandbars off the coast of Buenos Aires. Large berth ships follow restricted lanes, dredged frequently to be navigable. Mitre realized that cargo coming down the Paraná River needed better access to the port of Buenos Aires, so proposed a new canal. It continues to be used today. There are few nav charts online which clearly shows the buoy-marked canal just off the city shoreline: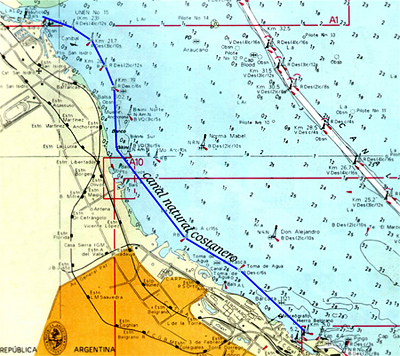 On a non-engineering note, Bartolomé Mitre may be buried here with his son. Maybe. While rummaging through photos at the Archivo General de la Nación, a 1906 photo of Emilio's tomb had "transfer of Mitre" written on the back:
The dates don't jive though. Emilio died in 1909… three years after the above photo was allegedly taken. Bartolomé's grand vault was replaced with an equally grand monument in 1938, but the final location of all family members is not clear: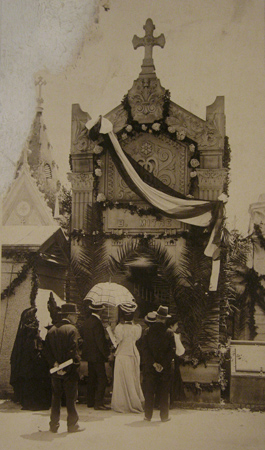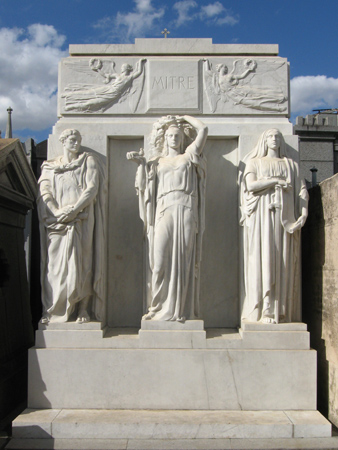 Bartolomé & wife Delfina de Vedia are most likely with their son, but this needs further investigation… surely they wouldn't be sealed underneath this monument for eternity. Emilio's vault was declared a National Historic Monument in 1946.