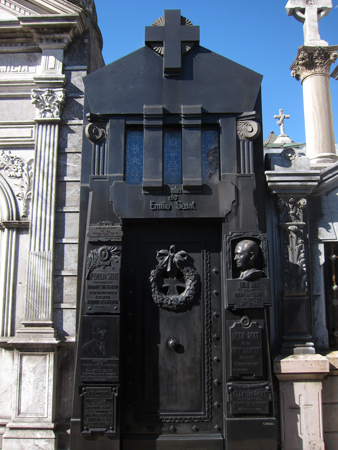 Roasting coffee beans & making chocolate turned French immigrant Abel Saint into one of the most successful entrepreneurs in Buenos Aires. His business which began in 1880 grew quickly & after a couple of moves around Buenos Aires, the main factory for El Águila settled in the neighborhood of Barracas. Unfortunately Abel passed away two years before the factory opened in 1894, leaving the company to his son, Emilio.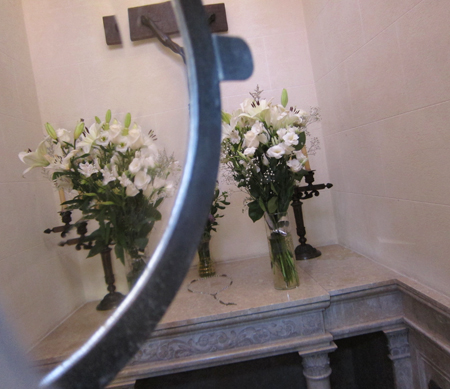 In 1905—less than ten years after taking charge of the company—Emilio launched another factory in Uruguay as well as began exporting chocolate to Paraguay. Águila continued to diversify under Emilio's direction (with over 100 different products!) but gained fame from making chocolate tablets that could be broken into bars… perfect for the classic hot chocolate beverage called a submarino.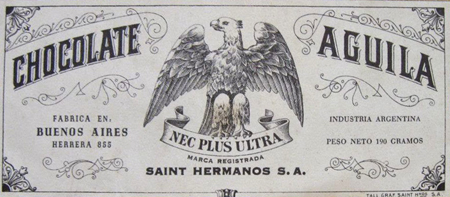 For most of the 20th century, Águila did very well & became a hallmark, national brand. But diet fads of the 1980s reduced the consumption of chocolate, & the company was sold to food industry giant Arcor in 1993. However Arcor maintained the Águila brand, & it continues to be one of the most popular chocolates in Argentina. Much of the main factory has been demolished, but a few remnants exist to keep the memory of the Saint family alive: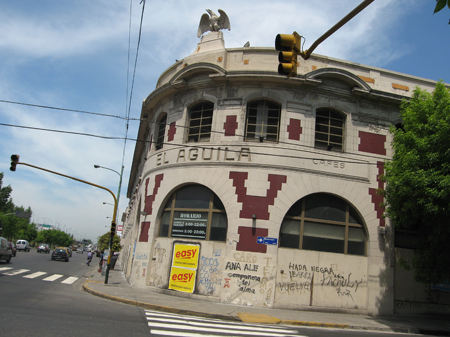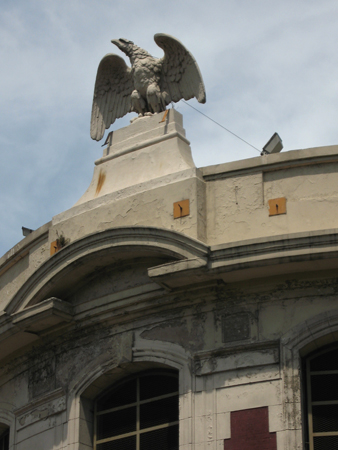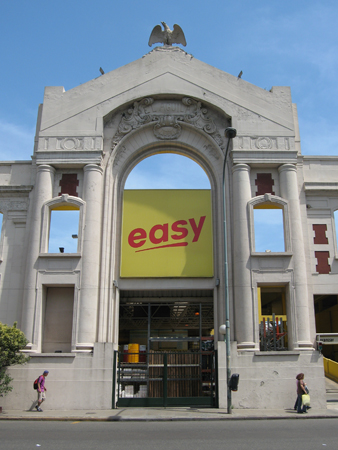 Besides his involvement with the family business, Emilio Saint became president of the Automóvil Club Argentino from 1931 until his death four years later. He oversaw one of the most difficult eras for ACA, following the 1929 world economic crisis. Under Saint's leadership, the club transformed from being composed of purely elite members to include anyone who had a passion for cars. Emilio also invested heavily in real estate, commissioning one of the most remarkable Art Deco skyscrapers in the city: the Torre Saint. An upper-level was dedicated to rooms for the tenants' personal drivers… easy to understand given Emilio's love of cars!