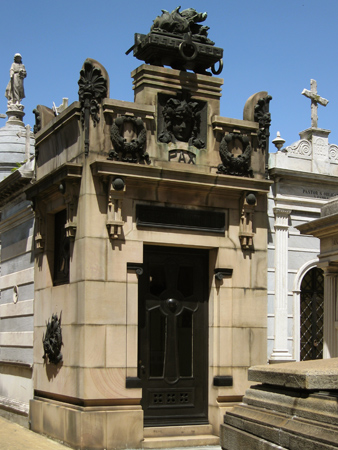 Artist José F.M. Garzia—who designed the Cisnetto Olivera vault in the previous post—also went a bit on the wild side with the tomb of Sebastián Perelli. Completely eclectic, Neoclassical elements mix with Art Nouveau in a big way: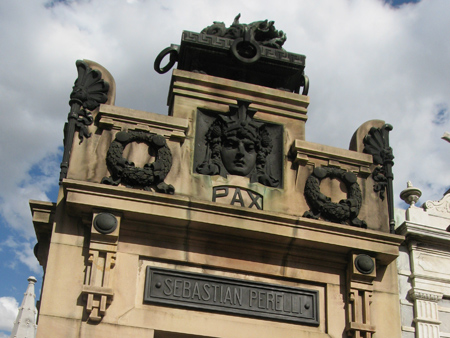 Garzia's signature can be found by the lower left corner of the door: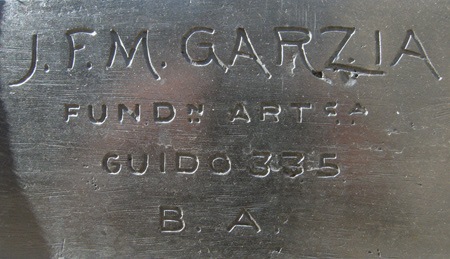 The interior is equally interesting & just as extreme as the exterior: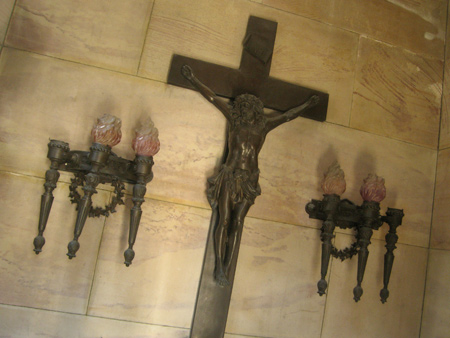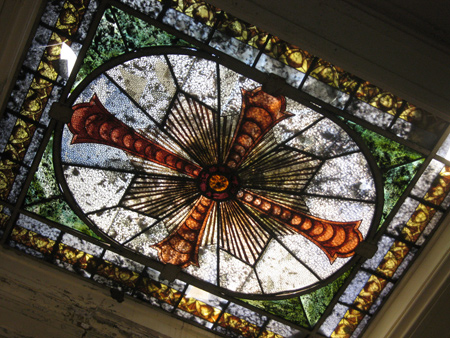 Update (02 Oct 2011): After a recent trip to San Miguel de Tucumán, I discovered that the bronze urns & light fixtures surrounding the Casa de Gobierno were also designed by José F.M. Garzia: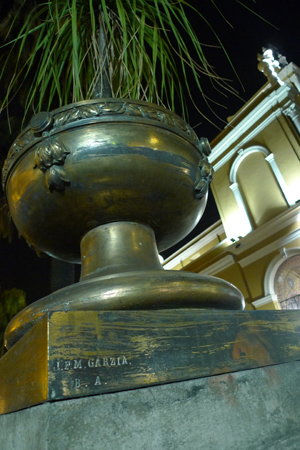 Like Art Nouveau? Learn about the architects of the era, their individual styles & what makes Art Nouveau in Buenos Aires so unique with a 33-page guide from our sister site, Endless Mile.