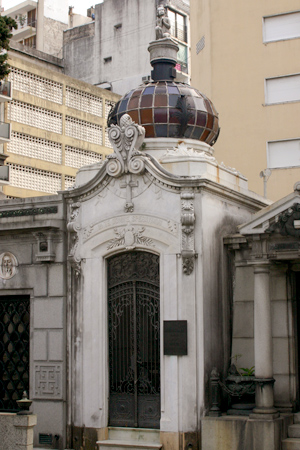 Another back wall gem, the tomb of Massimiliano Bencich has little to identify it other than two initials: BH. The Latin inscription doesn't help much… "In te Domine speravimus" is a modified phrase from the hymn Te Deum meaning "Lord, in thee we have trusted." Fortunately a single plaque gives away his full name, so the BH must stand for Bencich Hermanos—real estate investors & constructors who gave Buenos Aires some of its most iconic buildings.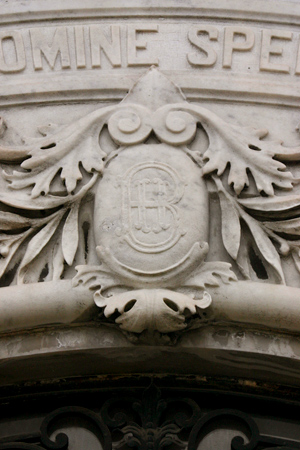 Born in Trieste (northeastern Italy) in 1885, Massimiliano arrived in Buenos Aires in 1910… one year after his brother, Miguel Juan María Bencich. Massimiliano was three years older than Miguel but the younger sibling seemed to be the more enterprising of the pair. Miguel had experience with construction, so the brothers joined forces during the boom years of Buenos Aires. Forming Bencich Hermanos in 1915, they constructed office space & apartments for decades. One of their most recognizable buildings is on Diagonal Norte, one block from Plaza de Mayo. The second photo below was taken during restoration of the domes in 2007: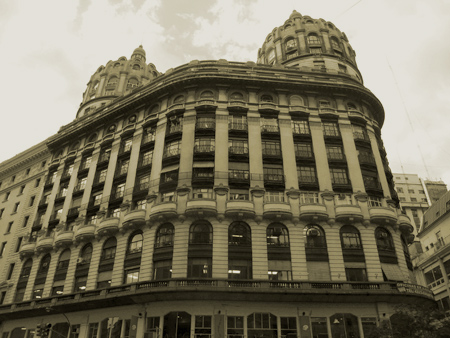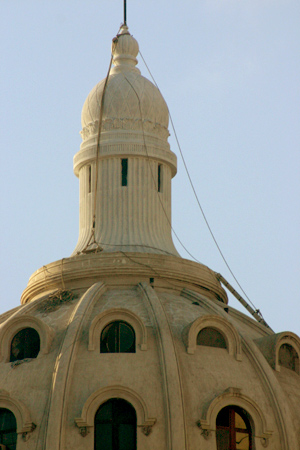 Another high-rise at Arroyo 841 was purchased & renovated by the Sofitel hotel chain in 2002… as seen from the Edificio Kavanagh & looking up from the main entrance: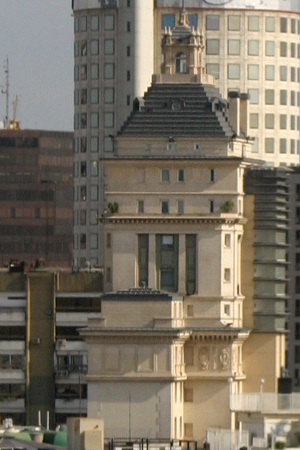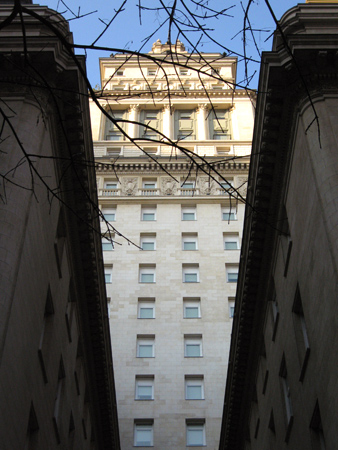 Another sits majestically on the 800 block of Avenida Córdoba & Alfonsina Storni was its most famous resident: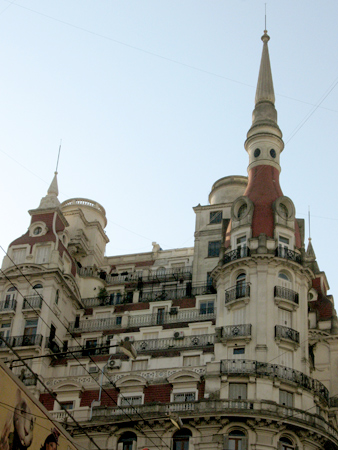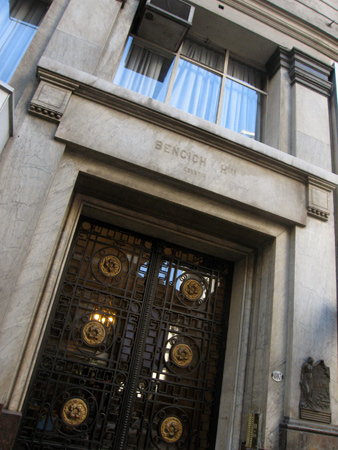 Several other Bencich buildings grace the BA skyline with their interesting domes. Not to be outdone, the tomb in Recoleta Cemetery has an equally beautiful stained glass, onion-shaped dome: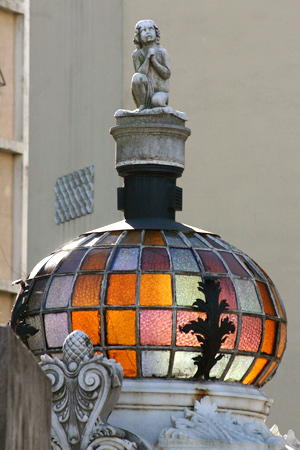 A massive, marble casket rests inside: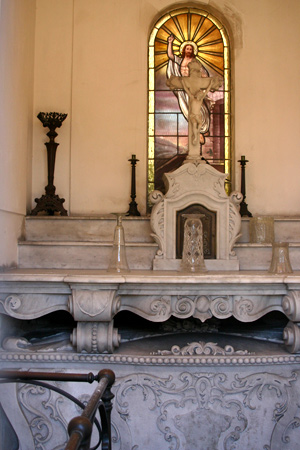 Miguel passed away in 1965 & Massimiliano followed soon after in 1972. But only the elder brother is currently buried here… Miguel Bencich can be found in a tomb near Rufina Cambacérès. But with BH inscribed above the door & the modified Latin hymn, they likely intended to be buried together.