So big that it's almost impossible to photograph… now that's a final resting place. Intermarried, wealthy landowners built one of the largest mausoleums in the cemetery; very fitting since their former residence is now the French Embassy: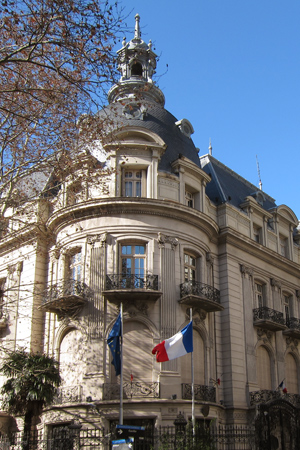 Two major elements stand out among the decoration, a phrase in Latin & the large sculpture group at eye level. "O crux ave spes unica" is the first verse of a 6th century Roman hymn & translates to: O hail the cross, our only hope.
The sculpture depicts the Parable of the Ten Virgins as told in Matthew 25: ten women diligently wait for the arrival a bridegroom to celebrate his marriage. He is unexpectedly delayed & half the women's lamps ran out of oil. Five left to search for more oil, but the remaining five had brought extra… note the large jar to the left of the lamp. When the groom finally arrived, he excluded the five who had not come prepared to wait.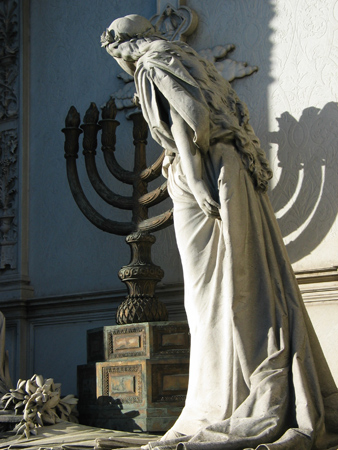 The story is a rather roundabout way of saying that Christ's second coming will likely be delayed, & the faithful must always be ready. When the time arrives, there will be no second chance. Don't miss the stained glass window on the reverse side or the luxurious interior, worthy of any church in town.