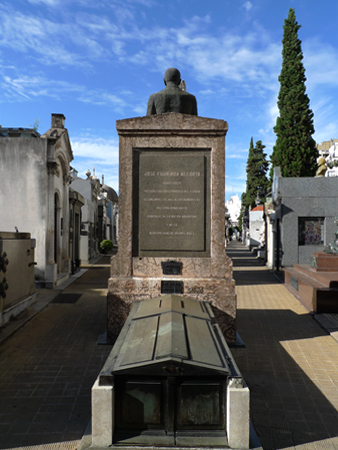 Born in Córdoba in 1860, José Figueroa Alcorta got an introduction to national politics by representing his native province in Congress. Popular among the oligarchy, Figueroa Alcorta become Vice-President under Manuel Quintana in 1904. After Quintana's death two years later, he inherited the presidency & remained in office for one of the most important celebrations in Argentine history: the 1910 centennial. His photo is one of the most recognized during the festivities (below, left center), welcoming La Infanta Isabel from Spain (center):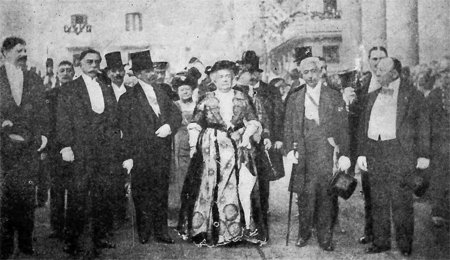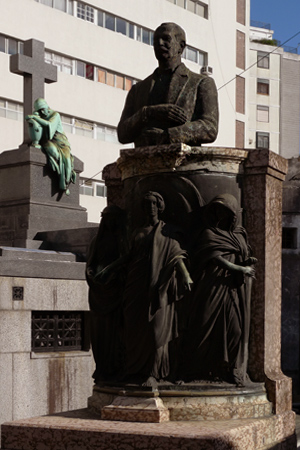 After his presidential term ended, Figueroa Alcorta served as Ambassador to Spain then was elected to the Supreme Court in 1915. From 1929 until his death in 1931, he served as Chief Justice.
Trivia buffs will love the fact that Figueroa Alcorta was the only person in national history to serve in all three top government positions: Senator / head of Congress as Vice-President, President, & Chief Justice. Located in the northernmost corner of the cemetery, most visitors rarely visit this tomb or recognize his contribution to the nation.