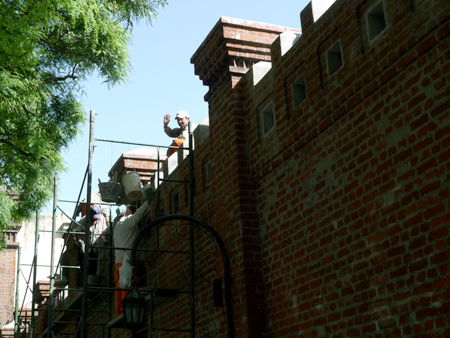 While cataloging photos from last year, I ran across an important event that went unposted. Repairs were underway to the exterior brick wall in February 2010 when heavy rainfall damaged the entrance gate. Somehow that story took precedence. But the structure of the perimeter wall had become a haven for pigeons & badly needed repair. Workers went opening by opening, cleared each of debris & nests, & covered each in cement. The very top of the wall was also cemented.
Note: Patchwork cement filling which has been drawn to mimic the original brick layout was done prior to the repairs mentioned above. In fact, since my first visit to the cemetery in 2000 the wall has looked like this… difficult to say when that work was done.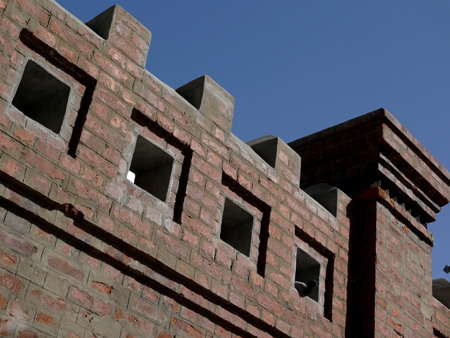 But that's not all they did. Instead of making nice new homes for pigeons like in the photo above, they covered each with mesh wire. Well done!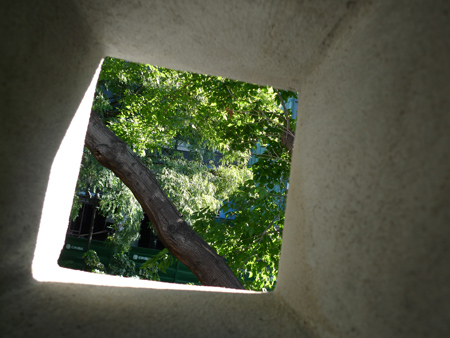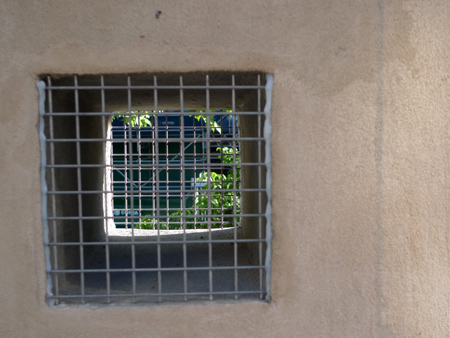 Finally, much of the interior portion of the wall was covered as well. The work looks professional, makes a visit to this particular section more pleasant & will hopefully protect the wall from the increasingly extreme climate of Buenos Aires. Some pigeons have returned since this work was performed… perhaps rows of spikes will have to be added at a later date to discourage nesting.