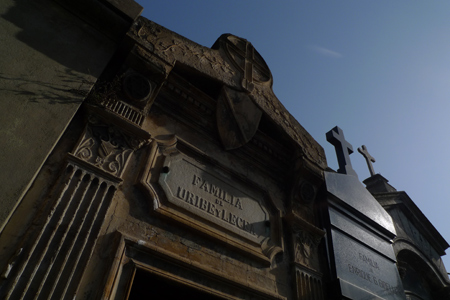 At first glance, the Uribe y Lecea family tomb may not stand out much from its neighbors in Recoleta Cemetery. But on closer inspection—just above the false column capitals—two Stars of David hide in the shadows: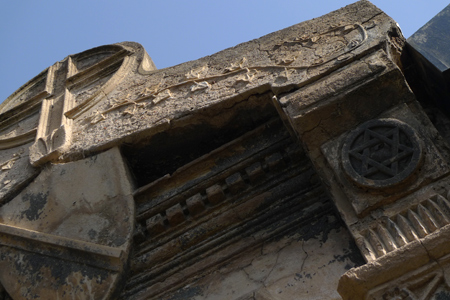 Marcelo spied the symbols during a visit earlier this year with his daughter… to our mutual surprise. Despite more than 1,000 visits to the cemetery, this discovery proves that there is always something new to be found. Since the removal of the plaque on the Benjamín Breitman family vault, this is the only Jewish image currently in Recoleta Cemetery. Also remarkable is the Christian symbolism outside & inside: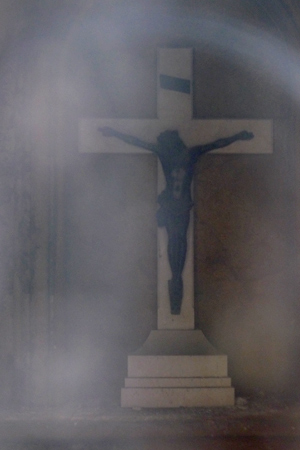 Was this tomb purchased & remodeled like so many others? Did family members convert? Or did they not care about the mixed symbolism? While searching for the answers to these questions, the PDF guidebook has been updated to reflect the recent discovery.