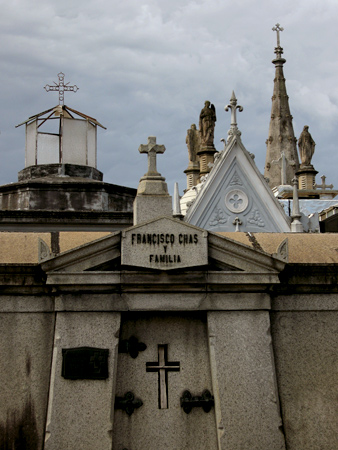 The Chas family came to Argentina from a small town in Galicia much earlier than most immigrants. In fact, Francisco Chas y Pombo married the sister of independence hero Manuel Belgrano. Successful with a small supply store in the Plaza de Mayo marketplace, their son—Francisco Chas Belgrano—made the family fortune grow & earned a place in Buenos Aires high society.
The marriage of Francisco Chas Belgrano was fruitful… to say the least. His eight children became further integrated with the well-to-do; one daughter even married Ernesto Bunge, a major architect in Buenos Aires. Perhaps it was these upper class connections that led Chas to invest in real estate. By the time of his death in 1890, Chas owned several houses in Buenos Aires as well as land in several provinces. The family vault was built in Recoleta Cemetery for the death of Francisco.
Two years later, much of the Chas family property was sold by his children. Among the items for sale was the summer house in Belgrano where Chas & his wife passed away. Purchased by the mother of the Anchorena family, she gave the house as a wedding gift to daughter Josefina when she married Enrique Larreta: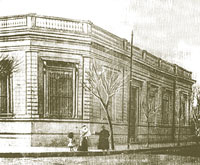 The newlyweds hired architect Martín Noel to remodel the house in 1916, converting it into a Neocolonial masterpiece. It now functions as the Museo Municipal de Arte Español Enrique Larreta across the street from La Redonda: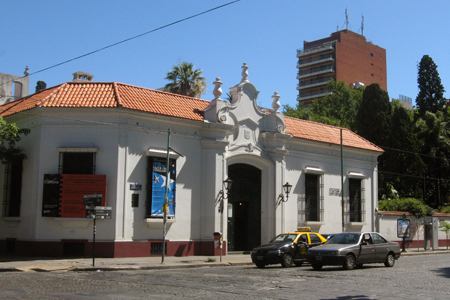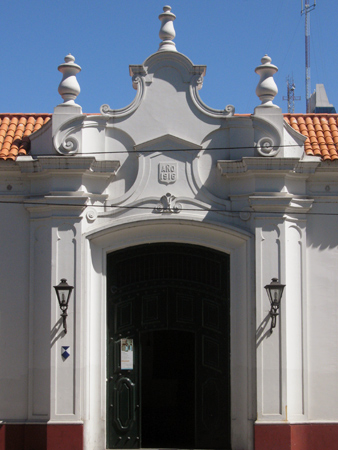 However the most permanent reminder of the Chas family in Buenos Aires is a barrio named after them: Parque Chas. In the 1920s, one of the third-generation sons decided to urbanize some of the family's land holdings. Originally developed as workers' housing, the original homes were built as British-style chalets. A few still exist today. But it's the street plan that most people recognize… concentric circles. Designed to make the area more commercially desirable (much like Barrio Parque in Palermo), the confusing layout is now the bane of taxi drivers. Below are comparative aerial photographs from the 1940s & 2000: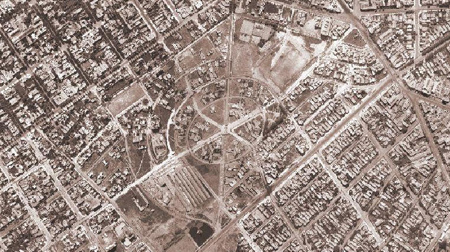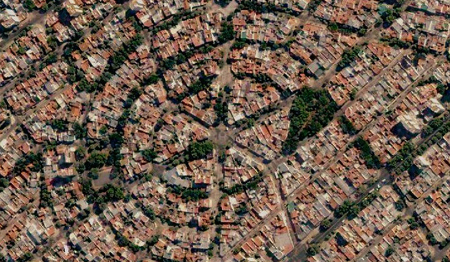 More information about the Chas family can be found on the neighborhood's website.