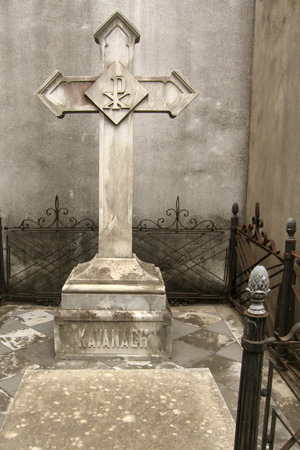 Anyone who has walked around Plaza San Martín in Buenos Aires should recognize this last name. Corina Kavanagh sold two family ranches when she was 39 years old to build Latin America's first skyscraper. Completed in 1936, the Edificio Kavanagh represents a bold end to Art Deco & a new beginning for racionalismo, or Modernism as it is known in the US. 29 floors of reinforced concrete sit alongside the plaza & give the impression of a steamship inching through the urban landscape. Corina set aside the entire 14th floor for herself—the only floor with a single apartment—but for some unknown reason lived elsewhere in the building: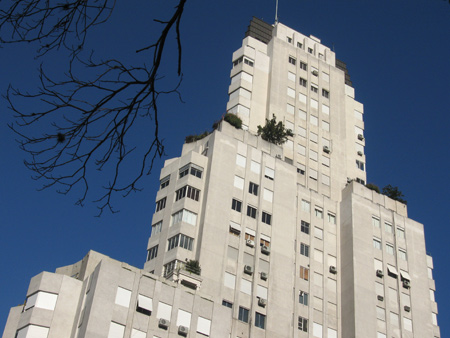 What inspired Corina to fund the construction? A legend exists that Corina fell in love with a son of the Anchorena family whose palatial residence also borders Plaza San Martín. But mom didn't approve & made sure that her son broke it off with Corina.
Wanting revenge, Corina bought land in front of the Basílica del Santísimo Sacramento (meant to be the family mausoleum for the Anchorenas) & had the Kavanagh built so tall that the family wouldn't be able to look out their windows to see the church. Sounds good but a little too good to be true. Since the Anchorena mom died in 1920 & the Kavanagh was built in 1936, the story is most likely someone's invention. Corina passed away in 1984.
Update (Nov 2011): Through some unexpected connections, we were able to get a look at the gorgeous interior of this iconic BA beauty. See inside the kavanagh on our sister site, Endless Mile.