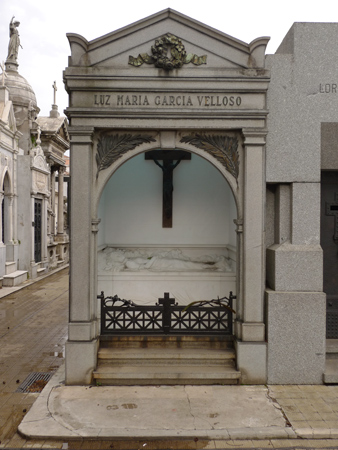 Close to the entrance gate, the Art Nouveau effigy of Luz María García Velloso draws a lot of attention. Beautiful & in a highly visible location, it only seems natural that an urban legend would develop around her death.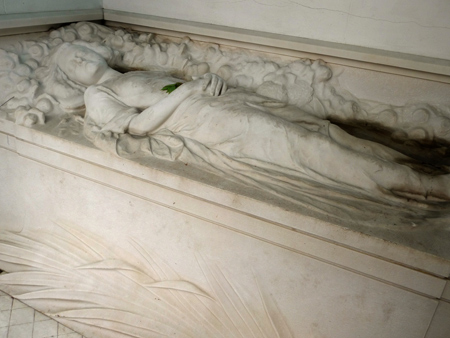 Supposedly a victim of leukemia at the age of 15, Luz María's mom spent several night vigils at the cemetery… actually sleeping inside the vault. Much later, men walking near Recoleta Cemetery reported an encounter with a young woman dressed completely in white. The most common version claims this woman would accompany them to a bar, get a chill then ask to borrow her date's jacket. Next she would accidentally stain it with whatever they were drinking & take the jacket with her when they said goodnight.
The following day the man somehow contacts her mother to get the jacket back, & she explains that the young woman is already dead! In desperation, he goes to the cemetery & finds his jacket draped over the effigy. While none of the above has been confirmed, it makes for an interesting story… probably one of the most common urban legends in the world.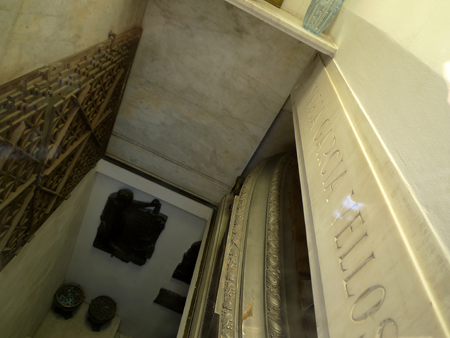 Fortunately some factual information about the rest of the family —also buried here— is available. Luz María's father, Enrique García Velloso, was of Basque descent & heavily involved in the arts at the beginning of the 20th century in Buenos Aires. He directed the first movie version of Amália by José Marmol in 1914. Two years later he wrote Mamá Culepina about the barracks following the troops of Lucio V. Mansilla.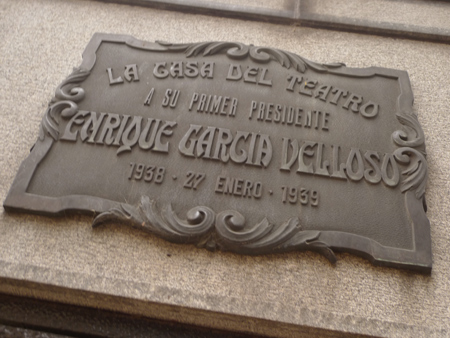 All this artistic activity led Enrique to be named the first President of the Casa del Teatro—an actors association/retirement organization based on Avenida Santa Fe. Still possessing a popular theater, the fantastic Art Deco building was designed by Alejandro Virasoro… the same architect who built the Defferrari family vault.
Enrique's cultural connections expressed their sorrow for the death of Luz María with poetic plaques on the left side of the family vault: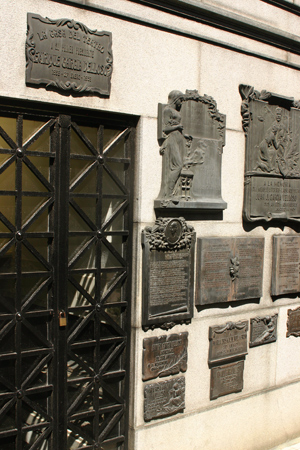 Unfortunately the elaborate interior painting is missing these days, but the ceiling's stained glass remains intact: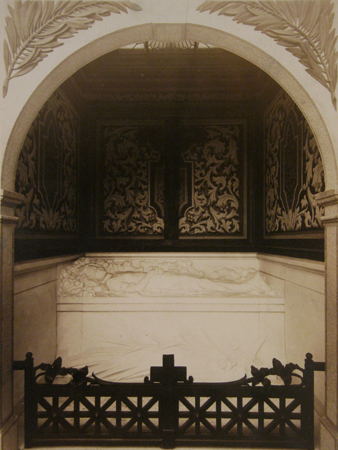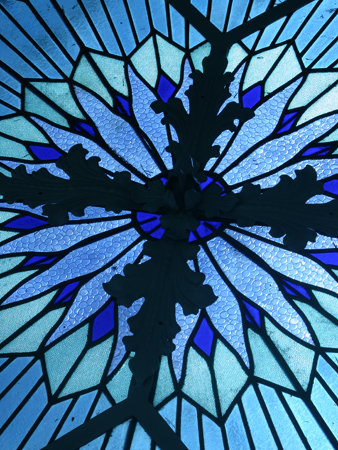 Second to last photo courtesy of the Archivo General de la Nación. Like Art Nouveau? Learn about the architects of the era, their individual styles & what makes Art Nouveau in Buenos Aires so unique with a 33-page guide from our sister site, Endless Mile.