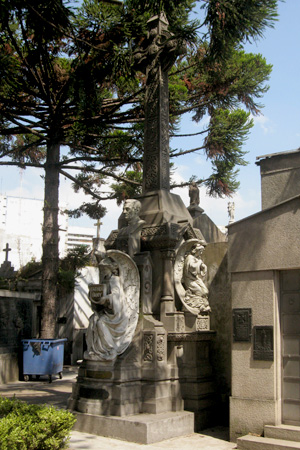 Born in 1805 in Galway County, Ireland, Anthony Fahy was ordained in Rome in 1831. During his first mission abroad to the US, health issues forced Fahy to return to Ireland. In 1844, the Archbishop of Dublin appointed Fahy to the Chaplaincy of the Irish in Argentina & arrived in Buenos Aires on his 39th birthday.
Providing more than just spiritual support to Irish immigrants in Argentina, Father Fahy traveled the nation, getting to know his fellow countrymen who worked in the Pampas & managed to find many an Irish bride. His matchmaking skills had no limits… people claim that Fahy brought over Irish girls from his hometown when their weren't enough in Buenos Aires.
Even though his time in the US had been brief, Father Fahy immediately fell in love with Argentina. Just read this letter to All Hallows College in Dublin:
Would to God that Irish emigrants would come to this country, instead of going to the United States. Here they would feel at home, they would have plenty employment and experience a sympathy from the natives very different from what now drives too many of them from the States back to Ireland. There is not a finer country in the world for a poor man to come to, especially with a family. Vast plains lying idle for want of hands to cultivate them and where the government offers every protection and encouragement to the foreigner.
Fahy also set up a hospital run by the Sisters of Mercy to help immigrants recover from the long, stressful voyage from Ireland. The hospital eventually transformed into one of the most respected private high schools in Buenos Aires, the Colegio de Santa Brígida. Restored in 2007, this Tudor castle sits next to Plaza Irlanda in the neighborhood of Caballito: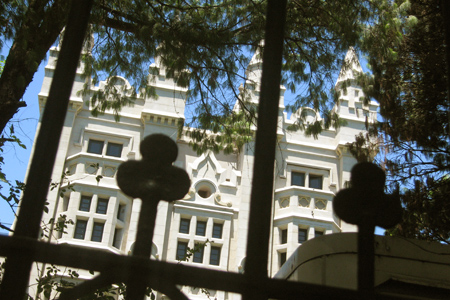 One of the many unfortunate victims of a yellow fever epidemic in 1871, Father Fahy was buried inside the Iglesia de Pilar & given a plaque on the church wall shared with Recoleta Cemetery: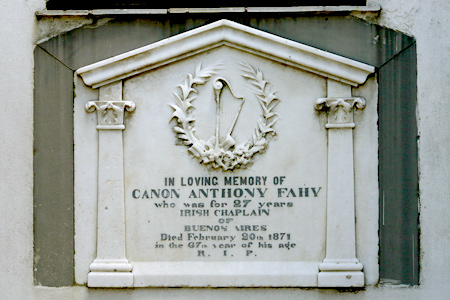 But more recognizable is the cenotaph in the center of the cemetery dedicated to the most famous Irish Catholic in Argentina: